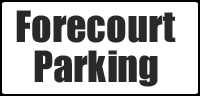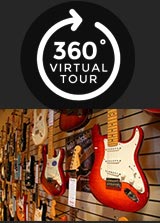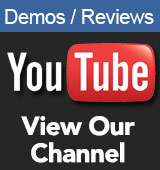 Opening Times
Mon/ Fri/ Sat
9.00am - 5.30pm


Tue/ Wed/ Thur
9.00am - 8.00pm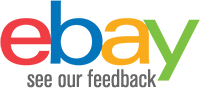 Contact Us
Sales

01772 722468

Email:

sales@achamilton.co.uk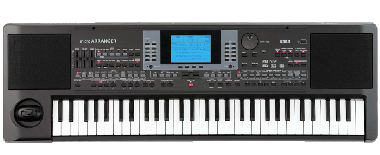 Korg MicroArranger
£499.00 RRP £575.00
Available to Order
Estimated delivery Call 01772 722468 for confirmation
Example Deposit: £49.90
Below are example finance options available for you. The deposit amount is adjustable at checkout to suit you.
9 Months 0% APR - £49.91 P/M
12 Months at 9.9% APR - £39.37 P/M
24 Months 9.9% APR - £20.61 P/M
36 Months 9.9% APR - £14.38 P/M
MicroArranger - 61 Key Mini Keyboard
Turning your musical ideas into reality can often take longer than you think. The new Korg MicroArranger is the perfect compact companion for your creative needs, making your song creativity faster, more fun and simpler than ever before. The 61 natural touch mini keyboard is nice to play whilst the intuitive user interface and backlit LCD display make operating the keyboard very easy and quick
MicroArranger Main features include:
Compact composing/performing keyboard that acts as your musical arranger
61-key Natural Touch mini keyboard; Velocity sensing
Built-in stereo speaker system
4 Stereo Effect Processors with 89 effect programs.
304 Styles; each is a complete and interactive musical environment for capturing your inspirations
Each Style includes Intros, Endings, Fills, and four Variations, all are completely editable
Styles follow your chords, voice leading, and tempo settings - you are always in control!
660 Preset Sound Programs and 128 User Programs provide excellent Korg sounds
32 Drumkits; 64 User Drumkits;
SD/SDHC card slot for data storage, importing Styles, sharing data with a computer DAW, etc.
Essential Composing Companion
Composing, song creation and musical ideas are hard when you only have sounds to play with. Korgs MicroArranger offers the benefit of many years of keyboard development behind it, offering flexible recording options, and many sounds and styles of all genres to help bring the best from your musical talents.
Even with modest keyboard skills, you can simply choose a musical Style to match your idea, tap in the tempo, hold down the chords with your left hand and pick out the melody with your the right hand, and listen as your musical idea takes shape! From the keyboard novice to the seasoned professional, the microArranger can transform your ideas into a more complete, fully realized, and more impressive song than you might ever imagine
16 Track Sequencer
Korg have installed a powerful 16 track sequencer into the compact body of the microArranger. The backing sequencer allows you to record your playing and backing styles all at once to capture the main essence of your music whilst the in-depth sequencer allows you to record individual tracks and play with your tracks/ songs in more detail.
The MicroArranger is compatible with SMF (Standard MIDI Files) so all your musical creations can be loaded across into your favourite DAW package for further editing and creative flavour.
Advanced Sounds
Korg are well renowned for their magnificent sound source and the Korg MicroArranger is no exception. Korg have loaded this compact keyboard with no less than 660 sounds all of the usual high Korg quality. A huge range of sounds including pianos, electric pianos, and organs; thick basses; realistic winds and strings; and tight drums are all readily available for your performance or production.
If that was not enough, Korg have also installed their superior high quality effects processing. From Reverbs and Chorus effects to delays and flangers the Korg MicroArranger has everything you need for incredible sound reproduction.