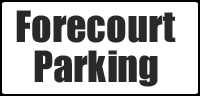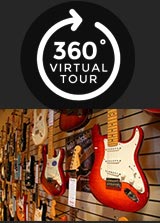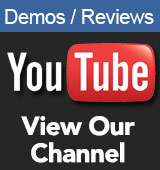 Opening Times
Mon/ Fri/ Sat
9.00am - 5.30pm


Tue/ Wed/ Thur
9.00am - 8.00pm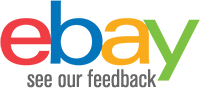 Contact Us
Sales

01772 722468

Email:

sales@achamilton.co.uk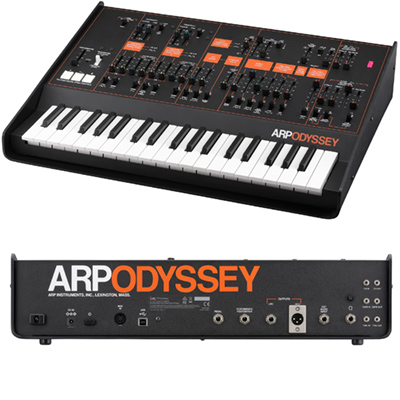 Korg ARP ODYSSEY
£665.00 RRP £934.00
Available to Order
Estimated delivery Call 01772 722468 for confirmation
Example Deposit: £66.50
Below are example finance options available for you. The deposit amount is adjustable at checkout to suit you.
9 Months 0% APR - £66.50 P/M
12 Months at 9.9% APR - £52.47 P/M
24 Months 9.9% APR - £27.47 P/M
36 Months 9.9% APR - £19.16 P/M
The Korg ARP Odyssey was a famous analogue synthesizer from the 70s and 80s. Its use by some of the biggest bands around which include Herbie Hancock, Human League and Jethro Tull amongst many many others, made it a desirable instrument capable of creating stand out sounds with great hands-on control perfect for the music of the time. Korg have give a fresh lease of life to the new ARP Odyssey model, which is in all essence, an almost exact copy, down to circuit level, of the original ARP synth. A few modern twists have been added including some sound control options that were supplied on the 3 different revisions of the original ARP, MIDI and USB, to bring it up to date for modern standards. Its unique tone, controls and sonic versatility make this synth a classic of our time and a future classic again.
Korg ARP Odyssey Main Product Features:
The distinctive synthesis of the ARP Odyssey has been reproduced from the circuit level up
Re-designed at 86% of the original scale size
Filters of all three generations are provided
Portamento behaviors of both Rev1 and Rev2/3 are provided
Compact body,highly operable sliders,and a slim keyboard
DRIVE switch(new function)is provided
Connectors include MIDI IN and headphone output
Patch cables included
Dedicated Semi-hard case included
Korg ARP Odyssey - 2VCO System

The Odyssey uses 2VCO (2x Voltage Controlled Oscillators) to generate its sound. It makes use of three main waveforms: Sawtooth, Square, Pluse (Dynamic Pluse). The oscillators create a distinctive sharp, penetrating sound and a rich range of tonal variation. With a variety of functions and modulation possibilities provided by oscillator sync, sample & hold, pulse width modulation, high-pass filter, two types of envelope generator, and pitch bend using the PPC, it is able to create a versatile range of sounds.

Sample & Hold

The Sample and Hold feature is perfect for creating interesting pitch changes and sounds. It can be triggered by keyboard or LFO and samples the signals of VCO-1 sawtooth wave and square wave, VCO-2 square wave and pink noise. By sampling at a given instant the signal voltage from the S/H mixer, the sample and hold circuit produces a series of voltage levels. The result is similar to that or an arpeggiator or phrase.
Korg ARP Odyssey - 3 Versions Of Filters

The ODYSSEY was basically originally available in 3 differing models with the single biggest change between those models being the filter circuit. In order to satisfy the sound to the fullest, Korg have integrated all 3 versions of the filters and made them selectable via a switch on the top panel. No matter what version of a classic sound you may be after reproducing, you will have the full option and capability to do so from anyone of the original rev. models.

The filters have their own distinct sound and character. TYPE I (Rev1) is a 12 dB/Oct circuit that produces a sharp, punchy sound. TYPE II (Rev2) is a 24 dB/Oct filter with great- sounding lows. TYPE III (Rev3) maintains excellent stability even when resonance is raised. These distinctive filters have been reproduced just as they originally were, right down to circuit level.
Korg ARP Odyssey - Portamento
All classic synth sounds tend to use some form of portamento, especially on mono/duo-phonc instruments in or order to help create a smoothness / glide effect to the sound. Once again as ARP came out with revised versions of the original, they also made another adaptation, as well as the filter, this was the portamento. There were 2 versions of the portamento effect over the 3 model span so once again, Korg have included the option to switch between both versions. The switch to do this is recessed into the to panel in order to make it a little harder to press by accident. Use of a small blunt tool is required to press the button and switch between them.
Korg ARP Odyssey - Hand-On Controls
Like all real analogue synth products, the controllability is of key importance and of course the original products in their era were packed with controls to manipulate the oscillators in order to obtain the required sound. Understanding a bit about synthesis helps here, but, Korg have copied the layout of the original ODYSSEY plus a few tiny additions of course to cater for the modern upgrades. The controls are easily adjusted but feel very high quality when used. Each control section is clearly labelled just as on the original synth.
Korg ARP Odyssey - New Drive Feature
Korg have added an extra sound option to their version aptly named drive. What this does is boost the signal at the VCA adding distortion to the sound. The result is a raw, cutting sound with a rough edge to it. This is perfect for making harsh leads and distorted bass voices.
Korg ARP Odyssey - Updated For Modern Times

Despite being an incredible 86% scale of the original, Korg have updated the ODYSSEY to have some more modern features to integrate it with todays technologies. New to the rear panel is a MIDI IN connector as well as a USB port.
As well as MIDI there is also a new headphones output with volume control. Quarter-inch and mini-size patch cables are also included for playing with the sound. If you connect a patch cable from the newly added headphone jack to the external audio input jack, you can produce a powerful sound by applying self-feedback. If you connect the GATE OUT jack to the TRIG IN jack, the EG wont be retriggered, allowing you to play legato.
Semi-Hard Case Included
Ideal for transportation and storage there is a supplied, free semi-hard case to protect the Arp from the elements. It sports the classical ARP logo, and has a sophisticated finish in a black tone. The corrugated shell structure ensures excellent impact resistance, and internal cushioning and pocket for small items is also provided.
Korg ARP Odyssey - Specifications
Keyboard: 37-note (Slimkey, No velocity sensitivity, No aftertouch)
Maximum Polyphony: 2 voices for duophonic; normally monophonic
Controllers
Transpose Positions: 2 octaves down, normal, 2 octave up
Proportional Pitch Control: b (Pitch down) Pad: about -2 / 3 octave - (Modulation) Pad
# (Pitch-up) Pad: about +2 / 3 octave
Noise Generator
Noise Spectrum Types: White and Pink
Portamento
Maximum Speed: about 0.01 msec./oct
Minimum Speed: about 1.5 sec./oct
VCO (Voltage Controlled Oscillator)
Waveforms: Sawtooth, Square, Pluse (Dynamic Pulse)
Frequency Range: VCO-1 in low freq. mode, 0.2 Hz - 20 Hz: VCO-1 and VCO-2 (audio range) about 20 Hz - 20 kHz
Warm Up Drift: 1/30 semitone from turn on max
Pulse Width: 50 % - 5 %
Pulse Width Modulation: ADSR, +45 %
LFO, +15 %
Voltage Controlled Response: 1 V/oct
Maximum Frequency Shifts: LFO sin wave, +1/2 oct.
LFO square wave, +1.5 oct. ADSR, +9 oct.
S/H, +2 oct.
* VCO-1 is low note priority, VCO-2 is high note priority.
VCF (Voltage Controlled Filter)
Types: Low pass (I: 12 dB/oct., II III: 24 dB/oct.)
Frequency Range: 16 Hz - 16 kHz
Maximum Usable Q30
Resonance: 1/2 - self oscillate
Voltage Controlled Response: C3 key (left edge): 0 V
C6 key (right edge) 3 V
VCA (Voltage Controlled Amplifier)
Ring Modulator
Type: Digital
Input SignalVCO-1, VCO-2 (square wave)
Sample & Hold
Command Sources: Keyboard or LFO trigger
Sampled Signals: VCO-1 sawtooth wave and square wave, VCO-2 square wave and pink noise
ADSR Envelope Generator
Attack Time: 5 msec. - 5 sec.
Decay Time: 10 msec. - 8 sec.
Sustain Level: 0 - 100 % or Peak
Release Time: 15 msec. - 10 sec.
AR Envelope Generator
Attack Time: 5 msec. - 5 sec.
Release Time: 10 msec. - 8 sec.
Control Input Jacks
Pedal: 6.3 mm monaural phone jack
Portamento Foot Switch: 6.3 mm monaural phone jack
Audio Output Jacks
LOW: Connector: 6.3 mm monaural phone jack
Maximum Output Level: -20 dBu@ 10 k load
Output Impedance: 10 k
HIGH: Connector: XLR connector
Maximum Output Level: +4 dBu@ 1 k load
Output Impedance: 330
Headphones Jack
Connector: 6.3 mm stereo phone jack
Maximum Output Level :50 mW + 50 mW@ 33 load
Output Impedance: 10
External Audio Input (Ext Audio Input) Jack
Connector: 6.3 mm monaural phone jack
Maximum Input Level: -10 dBu
Input Impedance: 22 k
MIDI Connector
Connection: 5 Pin Din MIDI IN
USB Connector
Type: B
CV IN/OUT Jacks
Keyboard: CV (IN/OUT)1 V/oct.
Connector: 3.5 mm monaural phone jack
GATE IN/OUT Jacks
GATE IN: +3 V (minimum)
GATE OUT: +10 V, key down; 0 V all keys up
Connector: 3.5 mm monaural phone jack

TRIG IN/OUT Jacks

TRIG IN: +3 V pulse min., 10 sec. Duration minimum
TRIG OUT: +10 V pulse on key depression, 10 sec. Duration
Connector: 3.5 mm monaural phone jack

Others

Power Supply: AC adapter jack (DC 9 V)
Power Consumption: 6.5 W
Dimensions (W x D x H): 502 x 380 x 120 mm / 19.76" x 14.96" x 4.72"
Weight: 5 kg / 11.02 lbs
Accessories: AC adapter, phone cable, mini-phone cable, owner's manual, dedicated semi-hard case
Options: VP-10 Volume Pedal, PS-1/PS-3 Pedal Switch