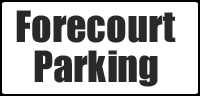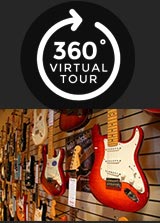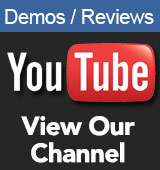 Opening Times
Mon/ Fri/ Sat
9.00am - 5.30pm


Tue/ Wed/ Thur
9.00am - 8.00pm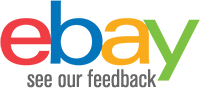 Contact Us
Sales

01772 722468

Email:

sales@achamilton.co.uk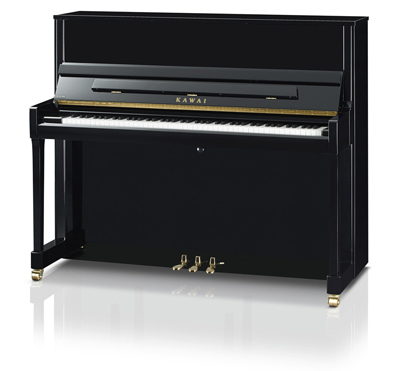 Kawai K-300 Upright Acoustic Piano Polished Ebony Ex-Display
£4399.00 RRP £5333
1 In Stock
Example Deposit: £439.90
Below are example finance options available for you. The deposit amount is adjustable at checkout to suit you.
9 Months 0% APR - £439.90 P/M
Kawai 12 Months 0% - £329.93 P/M
Kawai 18 Months 0% - £219.95 P/M
Kawai 24 Months 0% - £164.97 P/M
36 Months 9.9% APR - £126.77 P/M
The K-300 builds upon the success of its award winning predecessor, the K-3, that was named Acoustic Piano of the Year in four consecutive years. The K-300 proudly extends this distinguished legacy. With a taller cabinet than the K-200 at 48″, the K-300 features exclusive Millennium III Upright Action with ABS-Carbon Composites and double felted mahogany core hammers.
Our display K-300 is in superb condition, hardly touched or played but we are just having a refresh of our display so is a bargain for its new owner.
Our price includes a complimentary free first tuning and UK Mainland delivery (Ground Floor). Each Kawai piano comes with a full 10 year warranty. For our best all-inclusive price to your area, please call us on 01772 722468.
The new K300 replaces one of our best-selling pianos, the K3, and is the sweet point in the Kawai K range. At 122cm height the K-300 benefits from a tapered soundboard to offer impressive depth and dynamic ability at this price-point, and the 'Millenium III' action is suitably responsive.
Reliability and Superior Sound Quality
The K Series upright pianos offer a level of tone quality and performance that rivals many grand pianos. With sturdy construction for years of reliable service, the K Series models are excellent for auditoriums, schools and other institutional settings.
Millennium III Action featuring ABS Carbon Action Parts
Most Grand Pianos from Kawai feature the Millennium III Action. This Action has been well accepted, as can be seen from Kawais success in many of the International Piano Competition throughout the world.
After developing the system for Grand Pianos, Kawai put their efforts into working on the Millennium III action for Upright Piano. The result is a strong, precise and powerful action for the new "K-Series" models.
The Millennium III Action features components made of ABS-Carbon, a new composite material created by the infusion of carbon into our existing ABS Styran. ABS-Carbon is incredibly sturdy and rigid, which allowed Kawai to make the action parts lighter without sacrificing strength. The lighter design makes the Millennium III Action tremendously fast and effortless for the player. The repetition and responsiveness are superb.
Every exacting detail of the action has been exhaustively analyzed to meet the stringent demands of the skilled pianist. One prime example of this effort was the addition of a microscopic surface texture on the jack at the point where it meets the hammer. The result of this subtle but important change is a dramatic increase in control during pianissimo playing.
New Cabinet Design
The Kawai K-300 features a new elegant cabinet design, with new edge shapes and construction details changed over previous models. Other design elements include:
A longer Music Rack on all models
New Soft Fall System
New Brass Casters (all models) - double casters on K-300 and models above
"Soft Fall" Fallboard
"Soft Fall" Fallboard closing system that protects hands, fingers and the pianos finish from the harm that a jarring close may cause.
Non-lead weighted Keys
Kawai have changed the weight used in keys from lead to iron. This is down to being 'green' and using better materials to benefit that environment.
Action Millennium III
Key white: acrylic, black: phenol, non-lead key weight adjust
Fallboard "Soft Fall"
Soundboard Spruce, tapered
Back post 5
Sound rib 11
Caster type Double
Size in cm (HxWxD) 122 x 149 x 61
Weight in kg 227
Finish Ebony Polish, Mahogany Polish, Walnut Polish, Snow White Polish