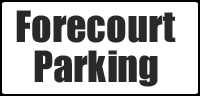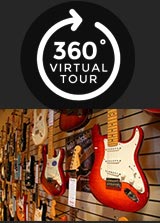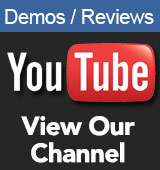 Opening Times
Mon/ Fri/ Sat
9.00am - 5.30pm


Tue/ Wed/ Thur
9.00am - 8.00pm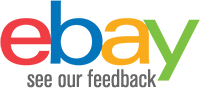 Contact Us
Sales

01772 722468

Email:

sales@achamilton.co.uk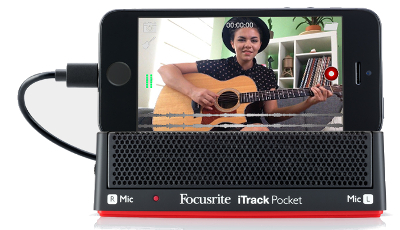 Focusrite iTrack Pocket
The iTrack Pocket is a compact, portable answer to recording high quality audio and video directly to your iPhone 5 or iPad (Any apple device with lightening connector) and then, using the Focusrite Impact app, you can edit the recording and upload direct to youtube. It is a great way to capture your musical inspirations and compositions and then you can show the world your musical talents.
How does iTrack Pocket Work?
Focusrite have made the device compatible with lightening equipped Apple devices such as iPhone 5 upwards and iPad. There is no power cable required as it is powered directly from the phone or iPad and uses very little power. The cable is included and the iTrack Pocket is designed in such a way that your phone or iPad will sit in at the perfect angle for recording your video.
Once the cable is plugged in you can use a number of apps to utilise the capabilities of the itrack Pockets interface. Focusrite recommend the Impact App which is available for download from the App store. iTrack Pocket has stereo mics built in for capturing ambient sound or it is equipped with a guitar jack socket which can be used for recording direct from the instrument source. If you dont play guitar but have a keyboard or other line out device they can also be used direct into the input socket.
Focusrites Impact app has amp simulation and effects for mastering as well so once you have captured your performance then you can master it to enhance the sound before continuing to upload to youtube and share your musical skills with the world! Depending on the app being used you may multi-track your recordings, enhance them through effects or more. iTrack Pocket is not limited to just recording performance and video, it can be used as a quality input for your iPhone or iPad for recording any form of audio.
Analogue Input Performance - Internal Stereo Mic
Frequency Response20Hz - 20kHz
Gain Range: 28dB
Max Input Level: 100dBA (at 1% THD)
Analogue Input Performance - Instrument input
Frequency Response: 20Hz - 20kHz +/- 1dB (minimum gain)
Equivalent Input Noise: (EIN)<-95dBu (min gain, measured at Max Input Level -1dB, 20Hz/20kHz bandpass filter)
Gain Range: 28dB
Max Input Level: +16dBu (at 1% THD)
Digital Performance
Clock sources: Internal clock only
Supported sample rates:44.1 KHz, 48 KHz, 16 Bit
Input Metering
Single LED lit RedSignal overload (0dBFS), peak held for approximately 1 second
Weight and Dimensions
Height: 43mm
Width: 124mm
Depth: 40mm
Weight: 0.1kg
Focusrite Impact App- Key Features
App Supported on iPhone 4 and above (note only iPhone 5 and above will the hardware iTrack Pocket work)
Records HD video and up to 2 audio inputs
Hi-resolution guitar amp simulation
Input level meter on screen
Post production mastering effects built in for improving sound of recording
Trim start and end points of video all within the app.
Upload direct to youtube.