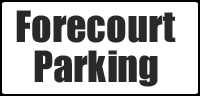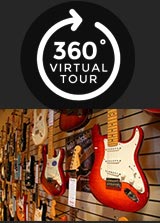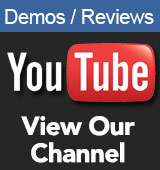 Opening Times
Mon/ Fri/ Sat
9.00am - 5.30pm


Tue/ Wed/ Thur
9.00am - 8.00pm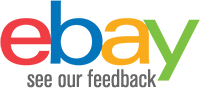 Contact Us
Sales

01772 722468

Email:

sales@achamilton.co.uk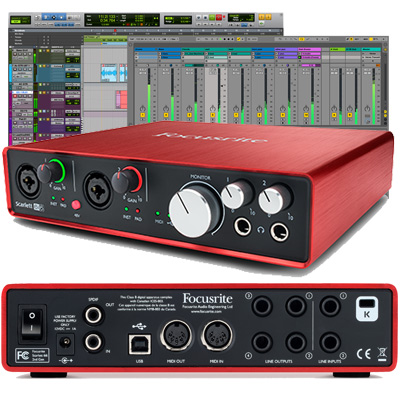 Focusrite Scarlett 6i6 2nd Gen
Scarlett 6i6 2nd Generation 6 In 6 Out USB Audio Interface

Create and Collaborate

The Focusrite Scarlett 6i6 is ideal for producers, recording artists, multi-instrumentalists and small bands that want to record vocals, guitar and keyboards simultaneously. Compact yet flexible, its two natural-sounding Scarlett mic preamps, super-low latency* and class-leading sound quality and digital conversion are complemented by the essential inputs and outputs; two extra line inputs, digital I/O, four analogue outputs, MIDI I/O and two headphone outputs, allowing different monitoring settings for two artists, or an engineer and artist. Focusrite is the perfect partner for Pro Tools, and to celebrate this Scarlett 6i6 now comes with an exclusive version of Pro Tools | First Focusrite Creative Pack, as well as Ableton Live Lite. It is also compatible with all other major DAWs, on Mac and PC.

Where Legends Begin
Pro Tools | First allows users access to one of the most popular Audio Recording/Editing softwares within the Music Industry. With many of the same tools used by the Pros, you can be sure that Pro Tools | First offers everything that you need to create high quality recordings straight out of the box - absolutely free. Pro Tools | First is simple enough for beginners, yet sophisticated for experienced musicians, enabling you to quickly compose, record, edit, and mix music. Entry to the industry's most trusted audio workstation has never been easier.
Users are greeted with an easy-to-use interface with a selection of session templates available from the outset. This allows Musicians to begin recording with a number of preloaded instrument tracks to produce music within a variety of different genres. No matter what your musical background, Pro Tools | First opens up the ability for anyone to turn ideas in your head into fully realised songs.
Also included with the software, is a number of VLS plug-ins that generate instrument sounds - anything from beats and loops, to guitars, bass, and more cowbell. These VLS plug-ins allow you to compose your own music without any external instruments. Simply use the provided interfaces within Pro Tools | First to edit MIDI, correct pitch inconsistencies and program synthesisers and orchestral instruments.
Once you have finalised your song, you can take things a step further with the 20 effects, sound processors, and utility plug-ins to clean up your mix and export a final, mastered product; ready to release online and show the world what you are capable of.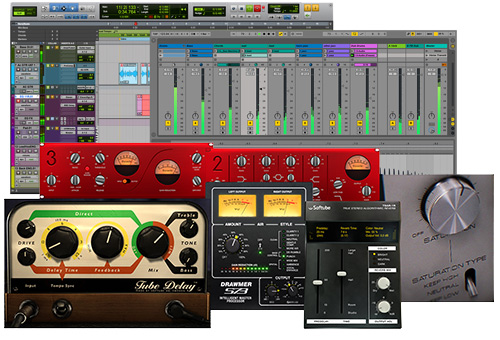 Bundles Of Free Software
Also included is the software and effects you need; an exclusive version of Pro Tools | First Focusrite Creative Pack (featuring 12 additional plug-ins including the Eleven Lite for real life guitar amp emulations), Ableton Live Lite, the Softube Time and Tone Bundle, Focusrite's Red Plug-In Suite, 1GB of Loopmasters samples and more.
All the Ins and Outs you need
Two combination inputs with Scarlett mic preamps, line level inputs and high headroom instrument inputs let you record any combination of instruments or vocals. Connect your synths, keyboards or mixers into two additional line inputs on the rear panel, and connect any equipment with digital I/O to the SPDIF inputs to record six simultaneous channels at once. Two headphone outputs let you send individual headphone mixes to two artists, or an engineer and artist, while four balanced jack outputs let you connect to both studio monitors and outboard gear. With MIDI In and Out, you can also integrate your favourite hardware synths with your DAW.
New Generation - Better in every way
The second generation Scarlett range is packed full of upgrades. New super-low latency* will bring confidence to your performance, letting you record and monitor with software effects in real time. New metal gain controls and a sleeker red metal chassis reassure you of its improved industrial design, built to go anywhere. The Scarlett range also now operates at sample rates all the way up to 192kHz, and the input channels have evolved too. The latest Scarlett mic preamp features a more even gain structure, so you can accurately set your levels, and the instrument input has also been completely redesigned so it can handle seriously hot guitar pick-ups. Finally, Focusrite have provided analogue protection circuitry across both the inputs and the outputs, to guard your interface against unwanted power surges. Intuitive Mix Control and all the software you need
Effects In Real Time
An unrivalled round-trip latency as low as 2.74ms* lets you do things that are simply impossible with most other USB interfaces (subject to your software, settings and computer). You can work entirely inside your DAW for both overdubbing and playback, and use your favourite plugins while recording - whether it's reverb on a vocal, a guitar amp simulator, or even virtual instruments live on stage. You'll also get the best out of vocal performances, by applying real-time comfort reverb to headphones.
Scarlett 6i6 is compact and tough enough to take to your live shows for onstage recording or playback. The included 'Focusrite Control' is a brand new software mixer for easy configuration of monitoring and routing setups. Simple and intuitive to use, Focusrite Control offers a traditional mixer workflow and allows immediate access to internal hardware functions.
Record Live?
At just over 1kg and protected by a solid metal case, Scarlett 6i6 is lightweight and compact, yet tough enough to take to your live shows for onstage recording or playback.

* Super-low roundtrip latency was measured at 2.74ms, working at 96kHz with a 32 samples buffer on Logic Pro X, running on a Mac Pro and OS 10.11
Scarlett 6i6 2nd Gen - Key features
Four analogue inputs, including two Scarlett mic preamps with plenty of even gain
Two newly-designed instrument input, designed for seriously hot pick-ups
Class-leading digital conversion at up to 24-bit / 192kHz
Super-low latency* lets you perform and produce using effects in real time, with no need for DSP
Four balanced analogue outputs for connecting studio monitors or outboard gear
Two headphone outputs with dedicated volume controls
Focusrite Control software to easily configure your monitoring and routing setups
Includes Pro Tools | First - Focusrite Creative Pack and Ableton Live Lite
All the additional software and loops you need to record
Use it with all major DAWs on Windows and Mac
MIDI I/O connectivity, ideal for sending/receiving MIDI
Stereo S/PDIF In and Out for connecting other digital devices
System Requirements
Mac OS X Yosemite, El Capitan
Windows 8.1, Windows 7, Windows 10
Scarlett 6i6 (2nd Gen) is class compliant on Mac. Driver will be required for PC.
Bundled Software
Focusrite Control - Routing and monitoring application
Red 2 & 3 Plug-in Suite
Softube Time & Tone Pack
Pro Tools First | First Focusrite Creative Pack
Ableton Live Lite music making software
1 GB of Loopmasters sounds and samples
Novation Bass Station VST and AU plug-in synthesiser
Other
Dimensions: 5.0cm x 19.5cm x 21.2cm (H x W x D)
Scarlett 6i6 2nd Gen UPC: 815301008422