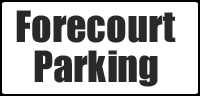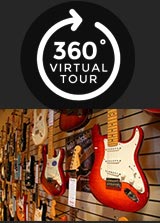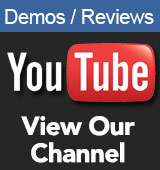 Opening Times
Mon/ Fri/ Sat
9.00am - 5.30pm


Tue/ Wed/ Thur
9.00am - 8.00pm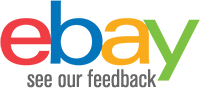 Contact Us
Sales

01772 722468

Email:

sales@achamilton.co.uk

Focusrite Clarett 8PreX

Simply outstanding, the Focusrite Claret 8PreX is the flagship of the Clarett Thunderbolt audio interface series. Super-fast Thunderbolt data connection offers near zero latency allowing users to monitor their actual mix and not just an input monitor. Custom designed mic pre-amps with a new Air switch allow effortless high quality audio from any form of input device whilst the accurate Led monitoring on the front panel will ensure your always on top of your mix getting the best possible signal. Combined with its custom mixing software and huge 26x28 in/out connectivity the possibilities in the studio are simply endless.
ISA Pre-Amp - Air
The brand new Clarett 8PreX pre-amps model the impedance and transformer resonance of the famous Focusrite ISAs. This gives the same exceptional clarity and signature sound at the touch of a button. It comes in especially useful if you want that little extra dynamic at the top of the frequency band, adding a little extra zing and space at the top which makes it excellent for putting cymbals through. In addition, new custom potentiometers deliver superior linear gain.
Each channel input has its own phantom power on/off switch for utilising products such as condenser mics. There is also a polarity reversal switch per channel.
Thunderbolt Connectivity
Thunderbolt was the perfect connection choice for the Clarett interface. Its fast connection speeds allow almost zero latency which is essential when trying to monitor and record simultaneously. Most connection methods such as USB can be affected by the connectivity and process of other devices due to hub sharing whilst working with slower transfer speeds to start with. Thunderbolt operates at 10Gbps (Gigbytes Per Second) where as USB2.0 for example operates at 0.5Gbps. This massive difference in speed means engineers and artists can literally monitor the exact sound the DAW system is hearing in realtime with the processed effects and mix as the artist records their part.
Huge Number Of Input And Outputs

The rear panel houses a plethora of input and output connections. 8 Independent inputs, each equipped with the new pre-amp offer XLR or balanced TRS connections. There are 10 different TRS outputs which can all be routed using the included mixing software. As well as the audio ins and outs there is also double ADAT expansion ports, SPDIF RCA in and out, MIDI in and out and world clock connections.
Clarett 8Pre Custom Mixing Software - Focusrite Control

Focusrite Control is mixing and control software designed specially for the Clarett series of audio interfaces. The software allows you to control every aspect of the hardware routing system. It is also possible to control monitor mixes through all the separate rear outputs, control your headphone mixes for the two independent headphone outs, adjust volumes on all different channels and pan controls, mute and solo tracks amongst other features. It is the perfect way to interact with your hardware to maximise your recording time.
Front Panel Controls
The front panel offers all the controls you could ever need to get the ideal sound. There are 8 gain controls, one for each rear input, along with a high pass filter, 48v phantom power, twin headphone outputs with independent volume controls and even 2 instrument jack inputs.
Detailed LED Metering
The front panel boasts a large metering section for viewing input and output signals. Obtaining the optimum input signal is essential for the best audio recording quality so the detailed metering make it easy to achieve. The Clarett 8PreX is capable of switching the metering to show the levels from digital or analogue inputs where as the 8Pre interface just hows the analogue input meters.
Specifications
Supported Sample Rates:
44.1 kHz, 48 kHz, 88.2 kHz, 96 kHz, 176.4 kHz, 192 kHz
Microphone Inputs
Frequency Response: 20 Hz - 20 kHz +/-0.1 dB
Dynamic Range: 118dB A/D and 119dB D/A
THD+N: 0.001%
Noise EIN: 128 dBu (A-Weighted)
Maximum input level: +18 dBu
Gain Range: 57dB
Line Inputs
Frequency Response: 20 Hz - 20 kHz +/-0.1 dB
Dynamic Range: 116 dB (A-weighted)
THD+N: 0.005%
Maximum input level: +26dBu
Gain Range: 57dB
Instrument Inputs
Frequency Response: 20 Hz - 20 kHz @ 0.1 dB
Dynamic Range: 111 dB (A-weighted)
THD+N: 0.001%
Maximum input level: +14dBu
Gain Range: 57dB
Line & Monitor Outputs
Dynamic Range (Line Outputs): 119dB
Dynamic Range (Monitor Outputs): 117dB
Maximum Output Level (0 dBFS): +18 dBu
THD+N: 0.0007%
Headphone Outputs
Dynamic Range: 112dB
THD+N: 0.0008%
Maximum Output Level: +16dBu
Focusrite Clarett 8Pre X