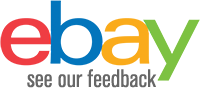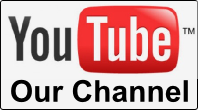 Contact Us
Sales

01772 722468

Email:

alan@achamilton.co.uk
Technics KN7000
This instrument is discontinued
RRP when new £999 £

998.64
In Stock
Technics KN7000 Page - Call, visit, or email us we here to help A&C Hamilton Musical Instruments
Technics KN7000 Keyboard
New Sounds

New PCM Samples on the Technics KN7000 give you breath-taking new sounds such as the new Baritone Sax Soloist, Brush Kit and amazing Boys Vocal. Theres a brand new accordian resiter, Live Jazz Kit 2, Folk Guitar and an incredible JazzOrgan soloist . There are well over 1000 sounds on the KN7000 and with a Wave Rom 33% bigger than the Technics KN6500 the sound quality has to be heard to be believed
 

New Organ Samples and Organ Tabs

New Organ sounds include majestical classical presets, great tone wheel and rotary speaker samples and a choice of 3 new organ tabs. We were lucky enough to preview these sounds and we must say - `they are absolutely fantastic.

New Speaker System

The Technics KN7000 keyboard features a brand new speaker design, which utilises a rear facing bass port delivering awesome bass power. The newly positioned tweeters give a degree of separation and sound projection that is superb.
 

Video Out

Having a kareoke ? , plug your telly into the back and the KN7000 screen is projected onto your TV screen.

Digital Signal Proccesing

You can apply enhanced DSP effects separately to Right1, Right2, Left, and APC parts, as-well as global effects like chorus and reverb. The Technics KN7000 is equipped with both a global sound equaliser and a seperate equalisation function for each part, you can create studio like mixes with excellent sound quality.

Linking to a computer - Made Easy

The new Technics KN7000 digital piano features a USB port, so you can link to a computer without having to reboot. The program provided will allow you to creat midi files or even audio files that you can send to your freinds via email or even create your own cds. The included program that lets you do this, is simple. Its not like the cubase that allows you to knit spagetti but appears complicated, it just does what you want it to do simply.

SD Technology

It is about time that Technics brought out a fast medium for storing loads of songs registrations & rhythms, well as they say - "if a jobs worth doing, its worth doing well" . The storage medium is a tiny memory card , the cost ( you get one free ) is massively cheaper than the hard drives that have been supplied in the past for Technics Keyboards. The speed - theres nothing to touch it. How useful is it ? , there are several sites on the internet that will allow you to acces 100s of rhythms for Free. You can save audio files and pictures on the disc, link the audio files to your sequencer and the KN7000 will automatically set the keyboard to the correct tempo. Its Huge what it can do, whats more important, is that it will be useful to you.
Technics KN7000 Keyboard Specifications
Keyboard

61 Keys (with initial touch/after touch)

Sound Generator

Dynamic PCM

Max Polyphony

128 notes

Sounds

Number of Sound

1187 sounds + 2 organ drawbars + 3 organ tabs + 3 accordion registers + 41 drum kits

Sound Group

Piano, guitar, strings, vocal, brass, mallet & orch perc, world, organ & accordion, sax & woodwind, pad, synth, bass, drum kits, digital draw bar, organ tabs, accordion register memory

Sound Explorer

Yes

Effect

PART

Sound DSP, Digital effect, sustain

GLOBAL

Reverb, Chorus, Multi, Mic

Part Select

Right 1, right 2, left

Transpose

+/- 12 notes

Rhythms

Number of Rhythms

220 patterns * 4 variations, (8 parts with 2 DSP effects) intro/ending minor sequence

Custom Style

20 patterns w/registration

Rhythm Group

8 &16 beat, rock and pop, ballad, jazz & swing, soul & R&B, modern dance, country and western, organist, march & waltz, 60s & 70s ballroom, Latin &world, entertainer, movie & show, memory

Favourites

Yes

Controls

Main volume, APC/ sequencer volume, line in volume, SD volume, mic volume, balance, mute, conductor, start/stop, intro & ending 2, fill in 1, fill in 2, count intro, synchro & break, tempo/program, tap tempo, fade in/out, split point, program menus

Sound Setting

Part setting, mixer, master tuning, key scaling, techni-chord, , sound load option, APC reverb setting, monitor setting, and separate out setting

Sound Edit

Easy, edit, tone, pitch, filter, amplitude, LFO, effect, controller memory: 40, 1 user drum kit reverb & effect, MIC reverb & effect, sound load option, allocation, mixer, sound, DSP, multi, chorus, reverb, equalizer

Control

Initial, overall touch sensitivity, foot controllers, panel memory mode, music style arranger mode, and fade in/out setting.

Customize

home page setting, favourite setting, and display time out, wallpaper setting, custom mode panel, MIDI setting load option, language setting, disk preference, data protection, video out mode setting.

MIDI

part setting, control messages, real-time messages, common setting, input/output setting, MIDI presets, mode setting, program change MIDI out, panel memory output, computer connection

Sequencer

16 tracks

Resolution

1/96 per beat

Storage Capacity

approx 40,000 notes (10 songs max)

Input Modes

Easy record, real time record, step record

Functions

record & edit, copy & paste, range edit, naming, panel write, SD audio synchro

Composer

8 Parts

bass, accompany 1-5 drums 1, 2

Storage Capacity

approx. 13,000 notes

Input Modes

easy composer, real time record, step record

Functions

pattern copy, custom style copy, SEQ to composer copy, load single composer, DSP set, chord modify set.

Memory

3 banks x 20 patterns (variations 1-4, intro 1, intro 2, fill in 1, fill in 2, ending 1, ending 2)

Performance Pads

6 pads x 26 banks with solo (preset bank x 20, pads user bank x 3: storage capacity=approx. 1,800 notes, compile bank x 2, control preset bank x 1)

Functions

Stop, auto setting

Auto Play Chord

mode: basic, fingered, pianist memory, on bass, left hold, chord finder

Music Stylist

1,080 music stylist

Selection

Musical category, musical era, alphabetical list, custom stylist, organ stylist

Music Style arranger

Yes

Sound arranger

Yes

One Touch Play

Yes

Techni-chord

Yes (14 patterns)

Panel Memory

13 banks (10 banks + 3 work banks) x 8, set, next bank, bank view, custom panel

SD Memory Card

load, save, favourites songs, SD songs, medley, SD- Audio play, SD-Sound play, custom style load/save, SD tools, SD preferences.

Wheel

Pitch Bends

Disk

3.5 inch disk drive for 2HD (1.44 MB), 2DD (720 KB) load, save, direct play, song medley, disk tools, preferences, style convert, custom style, load/save

Compatibility

NX SOUND, GM2, GM, SMF, w/lyrics.

Direct Play

SMF (0/1), DOC TM*1

Display

Wide Colour Graphic LCD (640 x 240 dots) page, contrast, exit, display, hold

Help

Yes

Demo

10 songs w/slide show

Terminals

phones, main out (R/MONO, L) line in (R/MONO, L) aux in (R/MONO, L) sub out 1, sub out 2, mic input, foot switch 1, foot switch 2, foot controller, exp pedal, MIDI (IN/BASS pedal, OUT, THRU) video out, USB

Output

66W (18W X 2 for mid/high, 30W x1 for bass)

Speakers

12cm (4-23/323) x 2, 6.5cm (2-9/163) x 2 for mid/high, 14cm (5-1/23) x1 for bass

Power requirements

75W AC120/220/230/240V, 50/60 Hz AC 120V, 60Hz (North America/Mexico) AC 220-240V, 50/60Hz (Europe, Australia, New Zealand, South Africa and Hong Kong.)

Dimensions (W*H*D)

114cm x 17cm x 41cm (44-7/83x 6- 11/163 x 16-1/83)

Net Weight

17.6kg (38.8 lbs)

Accessories

Music stand, AC cord, style convert disk, initial data disk, application and USB driver CD- ROM for PC, SD Memory Card.