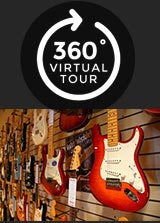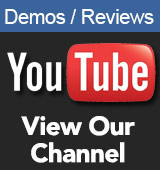 Opening Times
Monday - Saturday
9.00am - 5.30pm
No Late Nights
in August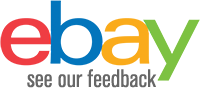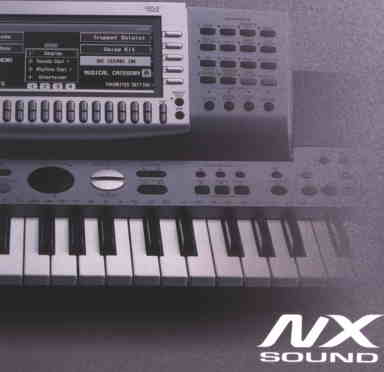 Technics KN6500 - Used
This instrument is discontinued
Technics KN6500 - A&C Hamilton Musical Instruments 01772 722516
Technics KN6500 Keyboard
 Innovative Sounds The PCM sound source on the KN6500 puts a repertoire of over 1,000 carefully sampled sounds right at your fingertips. Dynamic PCM sampling helps express the fine details and nuances of individual instrument sounds so well that it is impossible to do it justice here. Whether you choose the Soloist Sounds, incredible vocals, exquisitely delicate guitar sounds or sensational new Brass samples, youll find that the KN6500s speaker system gives your music an expansive, beautifully defined stereo sound.
 Rhythm Section The KN6500s rhythm section provides a rich accompaniment with 880 pattern variations containing up to 8 parts each. These accompaniments are the result of extensive research & development by engineers and musicians to produce a rich musical backing arrangement from even the simplest of chord progressions. You can also create and store 20 of your own patterns in the custom rhythm group and use them just like preset rhythms, or load new patterns from optional music software on floppy disk.
 User -Friendly Display Large Color LCD Taking full advantage of all the KN6500s many functions is simple with its easy-to-read wide- screen color LCD.
 Choose the Right Musical Style with Ease A Technics "Style" is the combination of an accompaniment pattern and a suitable registration. The Music Stylist search function makes it quick and easy to find the style you want from the 1,080 preset styles that are available. You can search by category, alphabetical order or musical era. You can also create your own styles using the Custom Stylist: its as easy as combining a composer pattern with a panel memory.
 Customize Function This function lets you personalize the LCDs home screen in much the same way that youd customize the desktop of your computer-you can even add a picture. it also allows you to personalize and place your favorite sounds, rhythms, styles, and menu shortcuts into one of four "Favorites" pages for future recall.
 
 Separate DSP Effects & Mixing You can apply enhanced DSP Effects separately to Right 1, Right 2, Left and APC parts, as well as add global effects like Chorus and Reverb. The KN6500 is equipped with both a global sound equalizer and separate equalization functions for each part, so you can create studio-like re-mixes with excellent sound quality.
 
 Cool Features
 
 Vocal Harmonizer Adds vocal harmonies to your voice that are matched to the APC chord or the chord track of SMF songs.
 Real-Time Sound Controller The sound controller lets you modify sound filters, panning and other effects in real-time while you perform.
 Brass Simulator The voice-driven DSP resonator produces outstanding brass sounds. Just hook up an optional microphone and you can "sing" your own great-sounding trumpet solo!
 
 Wide Range of Rhythms 8-Part Accompaniment Patterns Right at Your Fingertips 220 rhythms each with 4 variations provide a pallet of 880 fully orchestrated backings. Each one is rich and expressive, featuring up to 8 accompaniment parts.
 Unique Entertainer and Movie & Show Rhythms The new Entertainer rhythm group provides simple rhythms with great grooves, while Movie & Show rhythms take you on a musical journey from Hollywood to Broadway. These imaginative patterns round out the KN6500s superb pattern library in true Technics style.
 1,080 Music Stylist SettingsWith 1,080 different variations, the Music Stylist matches professionally programmed registrations with rhythm patterns for whatever style of music you want to play.
 User -Friendly Display Large Color LCD Taking full advantage of all the KN6500s many functions is simple with its easy-to-read wide- screen color LCD.
Technics KN6500 Keyboard Specifications
| | | |
| --- | --- | --- |
| Keyboard | | 61 keys (with initial/after touch) |
| Sound Generator | | Dynamic PCM |
| Polyphony | | 64 notes |
| Sounds | Number of Sound | Preset 1,065 sounds + 36 drum kits + 2 digital drawbars Memory: 40 sounds + 1 user drumkit |
| | Sound Group | Piano, Guitar, Strings & Vocal Brass, |
| | | Mallet & Orch Perc, World, Organ & Accordion |
| | | Sax & Woodwind, Pad, Synth, Bass, Drum Kits, Digital Drawbar |
| | | Accordion Register, Memory |
| | Sound Explorer | yes |
| Effects | | PART sound DSP effect x 5, digital effect sustain, |
| | | part equalizer |
| | | GLOBAL reverb chorus, multi/mic effect, mic reverb, |
| | | total equalizer |
| Conductor & Part Select | | right 1, right 2, left |
| Transpose | | 2 octave : C (- 1 octave) - C - C (+ 1 octave) |
| Rhythm | | |
| | Number of Rhythms | Preset 220 patterns x 4 variations (8 parts with 2 |
| | | DSP effects), intro/ending minor sequence |
| | Custom Style | 20 patterns w/registration |
| | Group | 8 & 16 Beat, Rock & Pop Be lad, Soul & Funk, Modern Dance, Gospel & Blues, Country & Western, March & Waltz, Big Band & Swing, Jazz Combo Ballroom, Latin & World Entertainer, Move & Show |
| | | Custom Memory |
| Favourites | | yes |
| Controls | | main volume, APC/sequencer volume balance mute, conductor, start/stop. intro & ending 1, intro & ending 2, fi I in 1. fi I in 2, count intro, synchro & break tempo/program, tap tempo fade in/out, split point R 1 /R2 octave |
| Program Menus | | |
| | Sound | part setting mixer master tuning, key scaling techni -chord, sound load option |
| | Reverb & Effect | M IC reverb & effect sound load option, allocation, mixer, sound DSP, multi . chorus reverb, equaliser |
| | Control | initial , overall touch sensitivity, foot controllers panel memory mode, music style arranger mode fade in/out setting |
| MIDI | | part setting control messages, real time messages common setting, input/output setting, MIDI presets, mode setting, program change MIDI out panel memory output. computer connect on |
| Customise | | home page setting, favourite setting, display time out wallpaper setting, custom panel mode |
| | | MIDI setting load option language setting, disk preference data protect on |
| | | |
| Sound Edit | | easy edit, tone, pitch filter, amplitude LFO, effect, controller memory 40, 1 user drum kit |
| | | |
| Sequencer | | 16 tracks |
| | Resolution | 1/96 per beat |
| | Storage Capacity | approx. 40,000 notes (10 songs max) |
| | Recording Modes | easy record, real time record. step record |
| | Functions | record & edit, copy & paste range edit, naming, panel write |
| Composer | 8 parts | bass, accomp. 1 - 5 drums 1, 2 |
| | Storage Capacity | approx. 13,000 notes |
| | Recording Modes: | easy composer, real time record step record |
| | Functions | pattern copy, custom style copy sequencer to Composer copy, load single composer DSP set, chord modify set |
| | Memory: | 3 banks x 20 patterns(variation 1 4 intro 1 intro 2 fill in 1, f 11 n 2, ending 1, ending 2) |
| Performance Pads | | 6 pads x 26 banks |
| | | (preset bank x 20 pads user bank x 3 storage capacity=approx. 1,800 notes compile bank x 2 control preset bank x 1) |
| | Functions | stop, auto setting, realtime record step record clear & copy & settings |
| Auto Play Chord | | mode one finger, fingered, pianist, memory, on bass left hold chord finder count intro |
| Music Stylist | | 1,080 music styles, |
| | Selection | musical category, musical era, alphabetical list custom stylist |
| Music Style Arranger | | yes |
| Sound Arranger | | yes |
| One Touch Play | | yes |
| Techni-Chord | | yes (14 patterns) |
| Panel Memory | | 13 banks (1 0 banks , 3 work banks) x 8, set, next bank, bank view |
| Custom Panel | | yes |
| Kareoke Lyrics on Display | | yes |
| Solo | | yes |
| Controller | | pitch bend, modulation, sound controller |
| Disk Drive | | 3.5 inch floppy disk drive for 2HD (1 44 MB), 2DD (720 KB) load, save direct play song medley, disk too s preferences style convert , custom style load/save |
| Compatibility | | NX GM2, GM, SMF w/Lyrics |
| Direct Play | | SMF (0/1), DOCM" |
| Display | | Wide Colour Graphic LCD (640 x 240 dots) page. contrast. exit display hold |
| Help | | yes |
| Demo | | 12 songs w/slide show |
| Terminals | | phones, line out (R/R+L, L), aux in (R/R+L, L) microphone input, foot switch 1, foot switch 2, foot controller express on pedal MIDI (IN, OUT, THRU) |
| | | computer w/MIDI/PC1/PC2/MAC SW |
| Output | | 66W (1 8W x 2 for mid/high, 3OW x I for bass) |
| Speakers | | 12cm (4 23/32) x 2, 6.5cm (2 9/16") x 2 for mid/high 14cm (5 112") X 1 for bass |
| Dimensions (W x H x D) | | 106.3cm x 20.Ocm x 41.8cm |
| ( | | |
| Net Weight | | 15,4kg (34.0 lbs ) |
| Included Accessories | | music rack AC cord, style convert disk initial data disk |