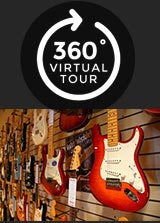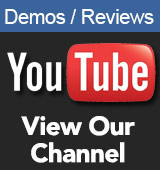 Opening Times
Monday - Saturday
9.00am - 5.30pm
No Late Nights
in August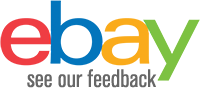 Roland VA7
This instrument is discontinued
Roland VA7 Variphrase Keyboard - Fantastic savings at A&C Hamilton Musical Instruments
The V-Arranger Difference
Far from "upgraded" models, the VA-7 V-Arranger keyboard is an entirely new kind of arranger utilizing a 128-voice sound source with extensive layering and velocity switching. In all, there are 3,649 GM2/GS compatible tones, including new stereo-sampled drum kits recorded in world-class studios to capture their natural ambience.
A high-definition arranger section sports 128 new music styles--including 16 acoustic styles--which were created using live musicians. These styles take full advantage of the VA-Series ultra expressive sound engine to offer a truly "live" feel impossible to attain using sequencers.
With the VA-7, you can access up to 64 additional styles via Zip or floppy disk. Styles can be varied using the onboard Style Orchestrator and Style Morphing features.
Powerful, Yet Easy to Use
The V-Arrangers are easy to navigate, thanks to a dual-mode interface with touchscreen LCD. The most common features are accessible via touchscreen commands, while more advanced functions are neatly organized within sub-menus. A new "Virtual Band" function automatically configures the keyboard using a helpful setup wizard.
New VariPhrase Technology for Arranging Vocals
The flagship VA-7 incorporates Rolands VariPhrase technology, allowing you to add realistic vocal arrangements using Preset or User samples that can follow the onboard styles--even when improvising or making sudden chord changes. Simply call up any of the VA-7s 48 sampled vocal phrases, and play them back with 4-voice polyphony in any manner desired.
Amazingly, a single vocal sample can be played back at any pitch on the keyboard--even adding harmonies--without "chipmunk" effects and without changing the speed at which the vocal was performed. You can change a vocals phrasing and melody in real time, or make it match the tempo and chord changes of a style as it plays--all without unnatural artifacts.
The VA-7 allows up to 16 vocal samples to be recorded and stored in the 8MB internal memory; samples can also be backed up to the internal Zip100 drive.
Flexible Sequencing Options
A 2-Track Live Recorder can be used to quickly record and edit a performance or SMF file. Or, use the professional-level 16-track sequencer to record complete arrangements consisting of separate drum, bass, and keyboard parts. You can even create and change styles imported from an SMF disk via a separate 8-track User Style Composer.
Made for Performance
Up to 128 User Programs can be stored for instant retrieval of custom front panel and MIDI configurations. A One Touch programmable function stores up to four preferred Tones with each style, while five Super Sound buttons can be used to recall your favorite sounds, such as "Jazz Scat."
Realtime controllers include a pitch bender/modulation lever, touch controller and aftertouch (VA-7 only), Balance knob, and D-Beam controller. Using the D-Beam, you can send MIDI control information such as pitch bend and modulation, or play notes by moving your hand over an invisible beam of light. A powerful Bass-Reflex speaker system rounds out the impressive feature list.
Roland VA7 Vari-phrase Keyboard
61-key arranger keyboards
Max Polyphony 128
3,649 sounds inc. 116 drum kits
48MB of PCM Samples
32 part Multi Timbral
GM2/GS compatible sound source
Intuitive dual-mode interface with touchscreen for quick and easy operation
320 x 240 Backlit LCD Touch Screen
VariPhrase elastic audio sound engine for re-arranging vocal samples
Phrase Lines.. 4, Phrases... 48, Sampling Phrases... 16
128 music styles, Disk Link from ZIP..64 Total 559 on Zip Disc
8 track style composer
SMF-Style-converter
Style Orchestrator and Style Morphing functions
Super Sound buttons for instant recall of favourite vocal sounds
Virtual Band with multi-lingual "wizard" assists in optimal instrument setup
Onboard 2-track and 16-track sequencers;
D-Beam(TM) controller
3.5" floppy loads SMFs and system updates;
Zip100(TM) drive on the VA-7 stores VariPhrase samples
Aftertouch sensitivity
MIDI IN/OUT/THRU Output (L/Mono R) Input (L/Mono R) Variphrase Input and gain, Sustain, Expression pedals Footswitch, Foor controller 2 h/phones
Amplification 2 way Bass Reflex 25watts x 25 watts
Weight 16.5 kgs
Dimensions 1190(W) x 197(H) x 406(D) mm