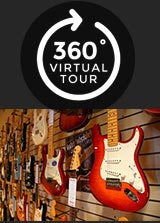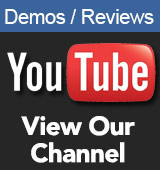 Opening Times
Mon / Fri / Sat
9.00am - 5.30pm


Tue / Wed / Thur
9.00am - 5-30pm


No late nights for Xmas period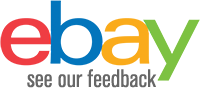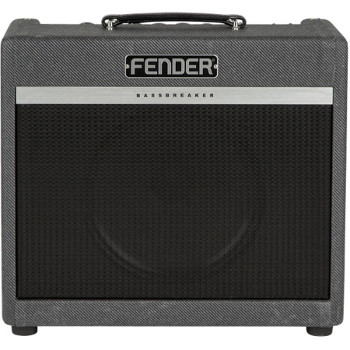 Fender BassBreaker 15 Combo
£499.00 RRP £629.00
2 In Stock

Example Deposit: £49.90
NOTE: Deposit is adjustable at checkout to reduce monthly payments
9 Months 0% APR - £49.91 P/M
12 Months at 9.9% APR - £39.37 P/M
24 Months 9.9% APR - £20.61 P/M
36 Months 9.9% APR - £14.38 P/M
Supercharging the portable guitar amp, the Fender Bassbreaker 15 Combo Amplifier was designed to give you power and clarity on the stage and detailed tone in the studio.
Fender BassBreaker 15 Combo Guitar Amplifier
The Bassbreaker 15 packs in a lot of technology underneath that distinctive grey tweed style cabinet. 3 12AX7 pre-amp valves and 2 EL84 power-amp valves work tirelessly to give you an astonishing tone even before you begin tweaking. The Bassbreaker 15 presents you with a plethora of controls from the standard bass, mid and treble adjustments to exclusive control such as the 3-level structure settings. When active, this touch-sensitive control delivers three distinct tonal flavors and overdrive levels, depending on your requirements.
The Fender Bassbreaker 15 Combo Amplifier comes with a great range of connectivity options making it ideal for stage or studio. A 1/4 inch effects loop lets you hookup your existing pedals to add to the built in reverb functionality to give a great performance. The Bassbreaker also includes a switchable speaker-emulated XLR line output and ground lift complete with power-amp mute which is ideal for the recording studio. For huge tone, volume and functionality without any sacrifice on portability, the Fender Bassbreaker 15 Guitar Combo Amplifier stands out as one of the best in this price range. A combo amp that will be by your side for many years without compromise.
Main Features
Powerful 15 watt guitar valve combo amplifier
12 inch Celestion v-type speaker delivers deep and punchy tone
12AX7 and EL84 tubes for a dynamic range of tone
Boost and EQ controls to shape the tone to your requirements
Built in reverb capability
Recording-friendly power amp mute, switchable speaker-emulated XLR line output and ground lift
Footswitch connectivity and effects loop
Black leather handle for easy transportation
Distinctive grey tweed finish
Fender BassBreaker 15 Combo Guitar Amplifier Specification
Manufacturer: Fender
Model: Bassbreaker 15 Combo
Type of Amp: Combo
Wattage: 15 Watts
Amp Technology: Valve

Tubes

Pre Amp Tubes: 3 x 12AX7
Power Tubes: 2 x EL84

Speaker

Speaker Size: 1 x 12"
Speaker Type: Celestion V-Type

Controls

Bright Switch
Gain Structure
Bass
Middle
Treble
Master
Reverb

Inputs/Outputs

1/4" Input
Footswitch Input
XLR Line Out
Effects loop (1/4" Send/Return)
Fender BassBreaker 15 Combo Guitar Amplifier Video
One of my favorite Fender amps to date! - Callam
First Impressions
After eagerly awaiting the arrival of these amps after having them on order for months they finally arrived and I was blown away! Getting the out of the box they looked really appealing with the dark grey tweed covers and vintage feel. The layout was really simple as you would expect from a fender valve amp, but the main thing which shocked me was the price! At just over 450 new for one of these the value for money is through the roof.
Sound
After plugging this thing in and playing around for a good 20 minutes its easy to see that its not your standard Fender valve amp. not only do you get the fantastic sparkling clean sounds which Fender amps are known for but the 3 variable gain stages mean this amp even has a lot of dirt and more gain than you would expect! I was easily able to get some amazing heavy rock sounds out of this amp without the help of any pedals.
Conclusion
In Conclusion I feel this amp is fantastic value for money and an excellent way for fender to go at this price catering for all styles of music, all valve, and well built. I think these amps are going to be extremely popular and if you havent heard one I would recommend giving it a listen!