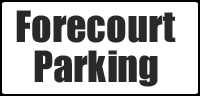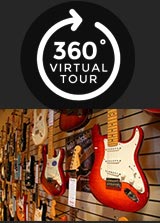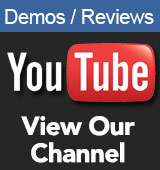 Opening Times
Mon/ Fri/ Sat
9.00am - 5.30pm


Tue/ Wed/ Thur
9.00am - 8.00pm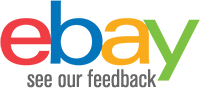 Contact Us
Sales

01772 722468

Email:

sales@achamilton.co.uk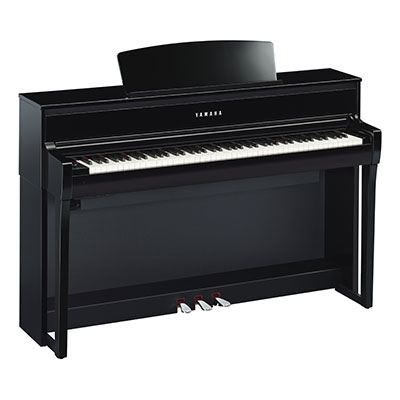 Yamaha CLP675 Polished Ebony
£2636.58 RRP £3045
Available to Order
Estimated delivery Call 01772 722468 for confirmation
Example Deposit: £263.66
Below are example finance options available for you. The deposit amount is adjustable at checkout to suit you.
12 Months 19.9% APR - £217.87 P/M
24 Months 19.9% APR - £118.79 P/M
36 Month 19.9% APR - £86.12 P/M
Experience the sound of a 9ft Yamaha CFX concert grand or Bosendorfer Imperial Grand with the Yamaha CLP675 Polished Ebony digital piano. Combined with beautiful looks and use of newly developed technologies such as Binaural sampling, VRM physical modelling and acoustic optimizer; you will experience a sound and touch you have never experienced before in a digital piano. A linear graded action enures an authentic piano touch and response just like that of a grand piano. With a selected choice of additional voices and USB/ Bluetooth features this Clavinova piano is ideal for anyone learning through to the professional player looking for an excellent digital piano.
Main Features:
CFX and BÖsendorfer Imperial piano samples
CFX Binaural sampling
Improved VRM (Virtual Resonance Modeling)
incredible sound detail including Smooth Release, Key-Off samples, String and Damper Resonance
GrandTouch keyboard with synthetic ebony and ivory keytops (wood is used for the white keys)
GP Response Damper Pedal
Digital effects (Reverb/Chorus/Brilliance/Effect)
16-track recording
USB Audio Recorder (Playback/Recording: WAV)
Acoustic Optimizer, Intelligent Acoustic Control (IAC) and Stereophonic Optimizer
Built-in Bluetooth for wireless connection to iPhone, iPad, iPod Touch or Andoroid

CFX and Bosendorfer Grand Pianos
Play with hundreds of thousands of pounds worth of acoustic piano all within the CLP675 piano. Yamaha's flagship 9ft concert grand piano, the CFX, offers sparkling highs and a powerful resonant bass with a sound that projects to the furthest reaches of any concert hall. The CFX was played by the winner of the prestigious International Chopin Competition in 2010, and has since gained recognition as one of the greatest concert grands of modern times.
BÖsendorfer holds a unique position amongst piano makers as the only manufacturer in the world still utilizing the Viennese tradition of hand-crafted design that produces the uniquely warm bass, singing treble and rich tonal colors known as the "Viennese Sound". The CLP675 faithfully reproduces this instrument which is distinctly rich in tone and offers a great variation to the CFX grand with both choices very much covering all you possible piano tone needs.

VRM Technology
In a grand piano, sound resonates throughout the body of the instrument, producing a rich reverberation that envelops the listener in sound. This phenomena is reproduced perfectly in the Clavinova through enhanced Virtual Resonance Modeling (VRM). The original VRM calculates the various states of the strings for each of the 88 notes on the keyboard, from one instant to the next, and timing and depth of damper pedals pressed. The enhanced VRM now also calculates aliquot resonance in the upper octaves, and the full resonance of the soundboard, rim, and frame. This technology allows for vivid, bright, richly-varied expression that reflects the limitless number of factors inherent in piano performance.
Its All In The Detail
Key Off Samples -The moment a pianist's fingers are lifted from the keys of a grand piano, subtle changes occur in the instrument's tone as the damper is lowered onto the strings to mute its sound. Key-Off samples features actual recordings of these changes, offering a faithful reproduction of the most subtle changes in the piano's sound, allowing for a more realistic performance.
Staccato To Legato - Featuring Yamaha Smooth Release technology, the CLP675 offers the crisp tone heard when playing staccato as well as the lingering sound produced by releasing the keys more. This provides finely-nuanced response to the pianist's playing.

Realistic Feel And Touch
Every single key on a grand piano keyboard is weighted differently. This is because the strings for each note are slightly thinner and shorter in the treble register, becoming thicker and longer towards the bass register. The 88-key Linear Graded Hammers of the Clavinova CLP675 is the first of its kind to faithfully duplicate this graded touch with differing weights and key return on each one of its keys. This results in a feel and response that is astonishingly like that of a grand piano, and allows players to gain an appreciation of a more authentic touch.
Escapement - The escapement mechanism in a grand piano moves the hammers away from the strings quickly after they strike them, in order to prevent any interference with string vibration. The CLP675 has this feature on the key mechanism which creates a small 'click' feel to the keys as they would on a acoustic piano.
GP Response Damper Pedal
High-end models feature the GP Response Damper Pedal, which offers a grand piano-style resistance curve, starting out light to the touch and growing heavier as the pedal is depressed further. This allows players to become accustomed to the nuances of delicate pedaling.
Acoustic Optimizer
The speakers attached to the body exhibit a phenomenon in which, if nothing is done, the volume of the sound will increase due to the resonant frequency of the body. Conversely, installing pipes with the same resonant frequency within the body suppresses this resonance. Acoustic optimizers utilize this phenomenon and have been specially developed by Yamaha for the CLP60 series piano.

Incredible Headphones Experience - Stereophonic Optimizer
When using headphones, the Stereophonic Optimizer lets players enjoy the dispersed sound heard when sitting in front of an acoustic piano. With the Stereophonic Optimizer, Voices sampled from acoustic pianos* appear to come from the body of the instrument. This provides a comfortable, natural experience that removes the drawbacks of performing with headphones.
Wireless Bluetooth Technology
ou can play music through the audio system on the Clavinova CLP675 by using a Bluetooth-enabled smart device. You can stream audio data such as mp3 files. You can enjoy playing along with any songs on your smart device, and you can even share your performances.
USB Audio Recorder
Witht he CLP675 it is possible to record your own CD quality recordings. Anything you perform can be recorded direct to a USB memory device as a .WAV audio file. You can then share this with friends, on social media or even make your own CD's with the use of a computer.
Multi-Track Recording
The multi-track recording function featured in CLP675 digital piano you can record your performances with a single touch, which is useful when you want to review your playing objectively. Additionally, you can record up to 16 tracks for simultaneous playback, so different hands can be recorded separately or overdub parts with different Voices.
Product Specifications
Number of Keys: 88
Type of Keys: Weighted, GrandTouch linear graded keys (wooden white keys) with Escapement
Touch Sensitivity Fixed, Soft1/2, Medium, Hard1/2
Presets: 36 voices - Yamaha CFX, CFX Binaural, Bosendorfer Imperial
Polyphony: 256 Notes
Effects Types: 6 x Reverb, 3 x Chorus, Brilliance, Intelligence Acoustic Control, Sterephonic Optimizer
Song Playback: 50 preset songs, 19 voice demo songs, 303 lesson songs (SMF format)
Recording: 16-track, 250 songs (1.5MB total, 500KB per song, SMF format), WAV recording/playback (USB)
Storage: USB Flash Drive
Metronome: Yes
Audio Inputs: 1 x 1/8" (aux in)
Audio Outputs: 2 x 1/4"
USB: 1 x Type B, 1 x Type A
MIDI I/O: In/Out/Thru/USB
Bluetooth: v4.1
Headphones: 2 x 1/4"
Number of Pedals: 3 (damper, sostenuto, soft, sustain, expression, pitch, rotary, play/pause)
Built-in Speakers: 2 x 6.3", 2 x 3.1", 2 x 1.96"
Amplifier: 2 x 35W low, 2 x 50W mid, 2 x 20W high
Display: LCD
Power Source: IEC C7 AC cable (included)
Dimensions: Height 38.06" x Width 57.5" x Depth 18.3"
Weight: 152 lbs. 2 oz.