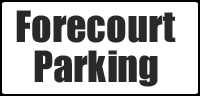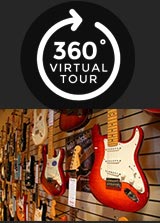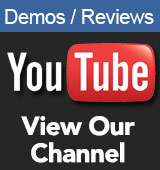 Opening Times
Mon/ Fri/ Sat
9.00am - 5.30pm


Tue/ Wed/ Thur
9.00am - 8.00pm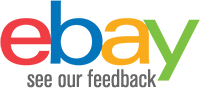 Contact Us
Sales

01772 722468

Email:

sales@achamilton.co.uk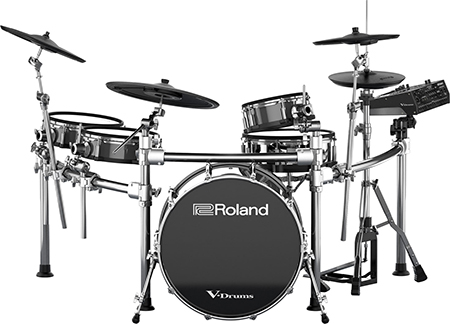 Roland TD-50KVX Flagship V-Drum Kit
£6999.01 RRP £8205.00
Available to Order
Estimated delivery Call 01772 722468 for confirmation
Example Deposit: £699.90
Below are example finance options available for you. The deposit amount is adjustable at checkout to suit you.
Roland Special 24 Months 0% - £262.47 P/M
Roland Special 3.9% APR - £185.50 P/M
12 Months at 9.9% APR - £552.26 P/M
The All-New Flagship Roland TD-50KVX V-Drums Kit
V-Drums Redefined: Ultimate Expression for Pro Performance and Studio Work

Roland have long since been the leading name in the world of electronic drums, and that reputation still stands strong with the introduction of the new flagship TD-50. The TD-50 provides superior sound and feel along with a build quality that won't hold you back! The new flagship TD-50 is designed with studio and live playing in mind due to it's incredible look, sound quality and wide range of module I/O's. With the introduction of the TD-50 comes a new era of Prismatic Sound Modelling, which boasts Roland's most impressive and wide-ranging sounds yet. The new advanced module supports the latest digital technology in the form of the PD-140DS Digital Snare and the CY-18DR Digital Ride. Both digital pads feature multi-element sensor systems and high-speed digital communication with the module. There's also the dynamic VH-13 V-Hi-Hat, plus the inspiring hybrid performance from the brand new KD-220 which allows you to not only feel like your playing an acoustic bass drum but it looks like your playing an acoustic bass drum Meanwhile, deep editing features and flexible connectivity put you in charge. Offering supreme playability and unmatched expression, the TD-50KV is the new pro standard in electronic drums.

- Flagship electronic kit with ultimate expression
- TD-50 module with Prismatic Sound Modeling and all-new onboard sounds
- Newly developed 14-inch PD-140DS Digital Snare with a high-resolution multi-sensor system for unparalleled dynamics and accurate positional detection
- New 18-inch CY-18DR Digital Ride provides accurate positional sensing and improved dynamics using an innovative multi-sensor system
- Additional cymbal pads include VH-13 V-Hi-Hat, CY-14C crash, and CY-15R crash/ride
- One PD-108-BC rack tom pad and two PD-128-BC floor tom pads
- KD-220 22-inch V-Kick for stable performance and accurate triggering with a natural feel
- Play your own WAV samples via SD card
- USB 10-channel audio out for multi-track recording through a single USB cable
- Stereo XLR master output and eight TRS direct outs provide balanced connections to a PA
- Metronome with Quiet Count plus audio recording/playback functions for practice
- Large MDS-50KV drum stand

Roland TD-50 - THE ARTIST COLLECTION UNIQUE SD CARD
The Artist Collection V2 is A&C Hamilton's exclusive creation of custom Artist and Song specific drum patches for use with the all-new Prismatic Sound Modelling TD-50 V-Drums module. Presenting incredibly realistic drum sounds for all of your favourite play-along tracks and artists. This A&C Hamilton exclusive product comes FREE with the purchase of any TD-50 V-Drum Kit. The Artist Collection comes pre-loaded onto one of our unique SD Cards that is easily assignable to any spare User Kit on your Roland TD-50 module. Artists such as Kygo and Adele will be included on this SD Card as well as other more generic custom patches suitable for a variety of live and studio sessions. For more information on this unique product, check out our demo videos for our previous version of The Artist Collection for TD-25 and TD-30 in our Videos tab or call us today and speak to our Drum Specialist. Keep checking back for more information on this as it is developed.
Dynamic Prismatic Sound Modeling Brings Your Drumming to Life
Great drummers demand great performance, and at the heart of the Roland TD-50KVX, you'll find the TD-50 - a powerful new sound module whose original Prismatic Sound Modeling technology means that every element of your playing style is caught and conveyed in thrilling detail. Working alongside the TD-50KVX's newly developed snare and ride cymbal pads - which feature our most advanced trigger-sensing technology yet - the TD-50's high-resolution processing gives you the most lifelike, resonant, and expressive sounds you'll hear from an electronic kit.
Customise Your Sound for Live Sessions and Studio Work
No matter what scenario or musical style you are presented with, the TD-50 has you covered with a choice of onboard kits to suit every session. This advanced module also supports deep sound customisation, including basic adjustment of heads and shells, layering of internal and user samples, and adjustment of overhead mics and ambience. For a completely tailored and custom sound, multiple effects are available for individual pad assignment including the use of a compressor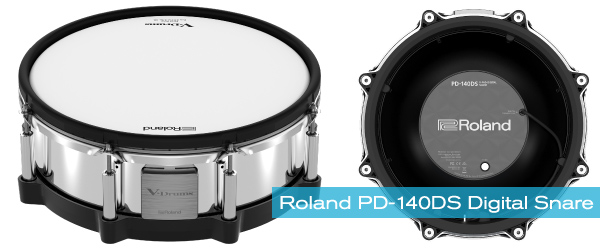 and three-band EQ, while three independent multi-effect sections also allow you to treat specific drums with 30 effect types such as delay, flanger, saturator, and many others. In the final stages of editing and processing your custom patches, a two-band multi-compressor and four-band equalizer on the master output let you change the overall dynamics and tonal balance, depending on whether you're in the studio or onstage. The new Snapshot feature is a quick and excellent way to assess and compare any edits to your sounds before making permanent changes.
Play Genuine Snare Techniques with the New 14-inch PD-140DS
Every drummer wants a solid snare drum at the center of their setup that they can rely on to really bring out the flavors in their drumming - the TD-50KVX offers nothing but perfection on this front! Working alongside the TD-50 sound module is the PD-140DS Digital Snare, which brings a new level of expression to your snare work. A brand-new, three-layer mesh head is fitted to a standard size 14-inch shell for natural rebound and feel, and is instantly familiar to play. But now, thanks to Roland's newly developed multi-element sensor system, your hits across every area of the pad are more closely detected, and your playing dynamics captured in minute detail. Rim shots and cross sticks are automatically detected as the pad senses your hand and adjusts accordingly, producing a sound that is natural, detailed, and bursting with character.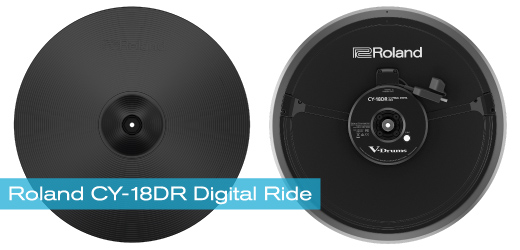 Express Yourself with Larger Cymbals, Including the New CY-18DR Ride
The new TD-50KVX includes some of the best electronic cymbals available on the market which offer stunning clarity and precision. This new electronic kit features larger crash cymbals in the form of the CY-14C and CY-15R taken from the previous flagship model, which are also a step up from those found on its TD-50K/TD-50KV sister kit's. Expressive players will also benefit from the new CY-18DR Digital Ride with its regular 18-inch size and familiar motion during performance. This new digital cymbal fits seamlessly into your kit with the high-resolution multi-sensor system within the cymbal pad, that continuously detects every stroke from edge to bell, working alongside the TD-50 module for dynamics and response that have never before been heard from a cymbal pad. Put the CY-18DR through its paces with techniques from cymbal legato to soft bell strokes and hear the detail for yourself. You can even mute the bow with a finger touch!
KD-220 Bass Drum for Enhanced Acoustic Feel and Strong Visual Presence
There is no denying the satisfying feel and onstage presence that an old school acoustic bass drum provides. If you love the feel of your acoustic kick, the KD-220 bass drum will feel instantly familiar. With incredible feel thanks to Roland's innovative air-damper mechanics which work alongside the 22-inch acoustic shell to 'move air' and provide resistance as the beater hits the head, the KD-220 provides stable and accurate triggering with authentic acoustic feel. The KD-220 is compatible with both single and double kick pedals. Please note that the kick pedal is sold seperatly.
VH-13 V-Hi-Hat with Advanced Motion Sensor for Natural Hi-Hat Response
The VH-13 hi-hat offers a two-piece structure with top and bottom cymbal pads for a natural playing feel. It also features advanced motion sensor and triggering technologies for authentic response, with smooth open-to-closed control. Just like an acoustic hi-hat, you can alter the closed tone by pressing harder on the pedal, and play foot splashes as well.
Hit the Stage Faster with Balanced Connections to a PA
For drummers who play live every night, the TD-50KVX will help avoid the time and effort of a lengthy setup. The TD-50 is the first V-Drums module to feature an XLR stereo master out and eight TRS direct outs, allowing for a balanced connection to a PA system. Assigning the pad to any of the individual outputs is simple, while convenient master/headphones volume controls and group faders balance the output level for each pad instantly. You can also assign the volume to control headphones only, letting you adjust the monitor level without affecting the PA signal.

Play with Your Own WAV Files and Record Easily to a DAW
As a creative drummer, you'll love the TD-50KVX's open-ended connectivity, which lets inspiration flow in both directions. One of the biggest and most stand-out features of the the TD-50, is the newest addition of the SD card slot. Using the module's SD card slot, is the easiest way to trigger your own WAV files using any of the TD-50KVX's drum pads. You can loop or layer WAV sounds alongside the internal sounds while controlling volume and tone via the TD-50's front panel. This new function opens up a whole new world of sampling and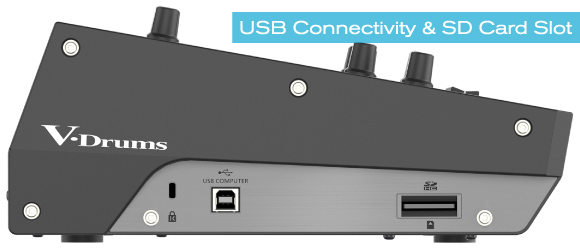 customisation by allowing you to use your favourite sounds and samples with this amazing new V-Drum kit. This options are virtually endless! Another great step forward in the evolution of electronic drums is the ability to simply connect the TD-50 module to a computer via USB for multi-track recording direct to your favorite DAW. Whether you are tracking ideas for a new record, constructing a drum solo or in the studio recording the next UK #1, this function is truly great. Up to 10 channels can be recorded separately, then easily edited for tone color and more. There's even a choice of audio sampling formats: 48 kHz, 96 kHz, and the standard 44.1kHz.
Practice Features to Develop Your Technique
The TD-50KVX is the choice for serious drummers, but there's always room for improvement. This new kit doesn't just let your drum technique shine, it actively improves it too, offering onboard features that help you get the best from practice sessions. Whether you lock down your timing with the Quiet Count function or play along to backing tracks via the SD card slot, it's easy to get inspired, even when you're practicing alone.
Ultimate expression for pro performance and studio work
As an ambitious pro drummer you know that anything less than the ultimate sound and the ultimate feel will hold you back. The TD-50KVX, the flagship in the acclaimed V-drums range, created for top flight live performance, intense practice sessions and eclectic studio work. The KD-220 22-inch wooden shell, which provides excellent acoustic feel and huge stage presence. offering supreme playability and unmatched expression, the TD-50KVX provides the most impactful live V-drums performance to date
Roland TD-50KVX: Roland Drum System Specifications
Kit configuration
Drum sound module: TD-50 x 1
V-Pad DIGITAL Snare: PD-140DS x 1
V-Pad (Tom 1): PD-108-BC x 1
V-Pad (Tom 3, Tom 4): PD-128-BC x 2
V-Hi-Hat: VH-13 x 1
V-Cymbal Crash: CY-14C x 1
V-Cymbal Ride (Crash): CY-15R x 1
V-Cymbal DIGITAL Ride: CY-18DR x 1
Kick Drum : KD-220 x 1
Drum Stand: MDS-50KV x 1
Extra trigger input jack
Accessories
Setup guide
Drum stick holder
Options (sold separately)
Cymbal mount: MDY series
Pad mount: MDH series
Personal drum monitor: PM-10
V-Drums accessory package: DAP-3X
V-Drums mat: TDM-20
Size(with using KD-220 and MDS-50KV, including sound module, cymbals and drum throne)
Width
Depth
Height
Weight (Including KD-220 and MDS-50KV)
Weight
Roland TD-50: Drum Sound Module Specifications
Drum Kits
Instruments
Effect Types
Pad Compressor: each pad
Pad Equalizer: each pad
Room Type: 25 types
Reverb Type: 5 types
Stereo Enhancer
Multi-Effects: 3 systems, 30 types
Master Compressor
Master Equalizer
User Sample Import
Number of User Sample: Maximum 500 (includes factory preloaded user samples)
Sound Length (total): 24 minutes in mono, 12 minutes in stereo
File formats that can be loaded: WAV (44.1 kHz, 16/24 bits)
Song Player (SD Card)
Audio File: WAV (44.1 kHz, 16/24 bits), MP3
Recorder
Recording Method: Realtime
Maximum Note Storage: approx. 40,000 notes
Export File Format: WAV (44.1 kHz, 16 bits), SMF
Display
Graphic LCD 256 x 80 dots
TRIGGER ACTIVITY Indicator (LED)
Faders
8 (KICK, SNARE, TOMS, HI-HAT, CRASH, RIDE, AUX, AMBIENCE)
External Memory
Connectors
TRIGGER IN jack x 14: 1/4-inch TRS phone type (Exclusion use with digital pad)
DIGITAL TRIGGER IN port x 3: USB A type
MASTER OUT (UNBALANCED) jacks (L/MONO, R): 1/4-inch phone type
MASTER OUT (BALANCED) jacks (L, R): XLR type, balanced
DIRECT OUT (BALANCED) jack x 8: 1/4-inch TRS phone type, balanced
PHONES jack x 2: Stereo 1/4-inch phone type, Stereo miniature phone type
MIX IN jack x 2: Stereo 1/4-inch phone type, Stereo miniature phone type
MIDI (IN, OUT/THRU) connectors
USB COMPUTER port: USB B type (USB Hi-Speed AUDIO/MIDI)
FOOT SW jack: 1/4-inch TRS phone type
AC IN jack
Number of USB Audio Record/Playback Channels
Sampling Rate (Original): 44.1 kHz
Sampling Rate (with Sampling rate converter): 96 kHz, 48 kHz
Record: 10 channels
Playback: 4 channels
Power Supply
AC 117 V, AC 220 V, AC 230 V, AC 240 V
Power Consumption
Dimensions
330 (W) x 255 (D) x 118 (H) mm
13 (W) x 10-1/16 (D) x 4-11/16 (H) inches
Weight
Accessories
Options (sold separately)
Pad: PD series, PDX series, BT-1
Cymbal: CY series
Kick: KD series, KT series
Hi-Hat: VH-series
Hi-Hat Control Pedal: FD series
Acoustic Drum Trigger: RT series
Footswitch: BOSS FS-5U, FS-6
Personal Drum Monitor: PM-10