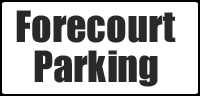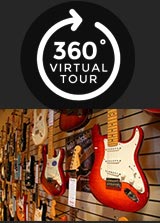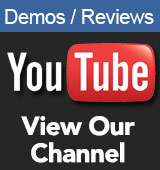 Opening Times
Mon/ Fri/ Sat
9.00am - 5.30pm


Tue/ Wed/ Thur
9.00am - 8.00pm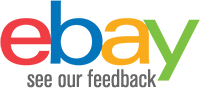 Contact Us
Sales

01772 722468

Email:

sales@achamilton.co.uk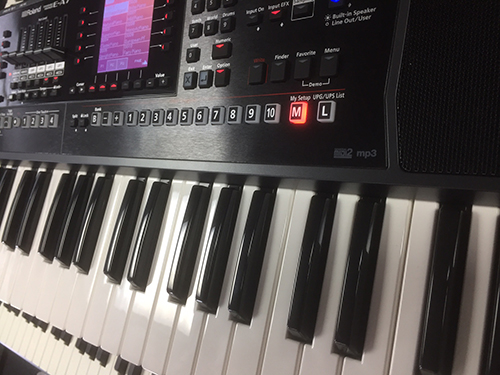 Roland E-A7 - Customer Return
This product is less than 2 weeks old and has been a customer return from brand new and still has the full 3 Year Warranty. All original box, manuals and accessories are included as new. Please contact us directly for more information including warranty cover. serial number z2g3764
What is the Roland E-A7? - Imagine a portable keyboard with a huge range of over 600 preset styles ranging from western right through to styles from all over the world. Then combine that with over 1500 high quality sounds, audio playback capabilities, a mic input with effects and then make it super-lightweight at only 8Kg. That is the Roland E-A7, a portable, lightweight keyboard with great expansion capabilities and a huge bunch of presets to choose from. This is ideal for the home or performing musician.
Over 600 Preset Styles
Play practically any musical style/ genre with over 600 presets. The Roland E-A7 keyboard covers everything fro western music right through to styles from all around the world. Asia, Middle East, South America - no matter what style of music you need the E-A7 should have it.
E-A7 Expandable - Create Your Own Sounds
With over 1500 sounds at its disposal the E-A7 is not short of sound choices. However, many people have a collection of their own sounds and files that they have collected and like to use so the sampling system of the keyboard is a welcomed addition. You can load wav files directly in to it and even use the in-built sampling system to create sounds. Whether you need beats, effects, sounds or more, the E-A7 can handle it.
Perform With The Mic Input
A dedicated microphone input allows you to sing through the product with the addition of high quality effects. A dedicated knob controls the mic gain so there is no need to traverse menus of balancing your sound, you can just get straight in there.
SMF And Audio Playback
Playback audio (Wav and MP3) direct from USB so you can play and sing along with your favourite artists. It is even possible to record audio files direct to USB of your performance. great for showing off to friends and family!
E-A7 Twin Screens
Twin screens separate the sounds and styles displays making navigation not only easy, but much more informative. Having both different sets of data including current sounds and styles, balances and more, make performing that much easier so you can concentrate on your playing.
Live Performance Controls
Being able to control balances, tunings and recalling your favourite settings is important to giving your best performance. The Roland E-A7 keyboard combines all of this functionality into one keyboard. In the middle of the instrument are sliders, perfect situated for adjusting the balances of sounds and style parts instantly. On the left panel is instant quarter tone tuning buttons - many ethnic genres of music use varied tunings and being able to modify the tunings per key is essential for those styles. A keypad of notes allows you to instantly turn on and off quarter tones for the keys you need to adjust.
Finally being able to recall all your settings and have somewhere to store them is essential after all the work you put in! The user banks will allow you to save your work and recall them with a single button press.
Keyboard: 61 notes with velocity
Polyphony: 128 notes
Parts: 4 Parts (Up1, Up2, Up3, Up4, Lwr), + 16 seq. parts
Tones: Over 1500, Drum kits: Over 100, User tones: 256
Favourites: 50
Styles: Over 600 Preset, User style: Unlimited direct to USB
Style Sections: Intro x4, Main x4, Break , Ending x4
One Touch Memories: 4 Programmable choices per style
Style Composer: Yes
Song playback: SMF/ Wav / MP3
Part Mute: Track Mute (SMF and Styles), Center Cancel (Wav and MP3)
Chord Extractor: Automatic chord detection for SMF
Lyric Display: SMF, KAR, MP3
Audio Recording: 16 bit 44.1kHz
Effects: Reverb - 8 types, Chorus 8 types, MFX - 84 types, Master EQ - 6 presets + 1 user, Master Compressor - 6 Presets + 1 user, Input effects - 6 types
Sampling/ Import: Format 16bit 44.1kHz, Wave Expansion: 128mb Sampling Import, Number of sample: 512, Multisample Function: Yes
Scale Tunings: 3 User scale settings, instant quarter tone adjustment using dedicated buttons
Pads: 6 for triggering phrases and tones
Controllers: Assignable Lever, Assignable Switch x7, Assignable Control pedal, Part Level Slider x6, Multifunction pads
Display: Dual graphic LCD (160px x 160px dots backlit)
Speakers: 2x 10cm (12 watts)
Dimensions: 1045mm x 318mm x 136mm
Weight: 8Kg