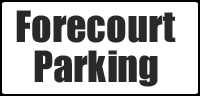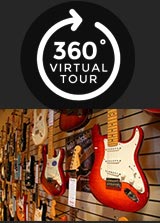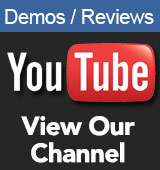 Opening Times
Mon/ Fri/ Sat
9.00am - 5.30pm


Tue/ Wed/ Thur
9.00am - 8.00pm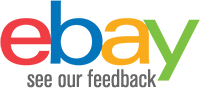 Contact Us
Sales

01772 722468

Email:

sales@achamilton.co.uk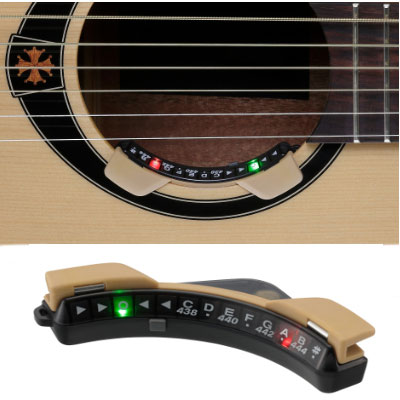 Korg Rimpitch-C Acoustic Guitar Tuner
This instrument is discontinued
Korg Rimpitch-C offers high quality, accurate chromatic tuning, by attaching the tuner inside the sound hole of your acoustic guitar, you can casually observe the tuning meter at an incredibly convenient viewing angle. With a broad detection range and a calibration function, this model allows accurate and discrete tuning in a wide variety of performance environments. The Rimpitch-C is the ideal choice for acoustic guitarists who require a more flexible tuning option.
The Rimpitch-C supports chromatic tuning, allowing you to tune in any scale and any key. This is a long-awaited feature particularly for musicians that employ non-standard tunings. (*1) The detection range covers the full span needed for guitar, extending from E2 (82.41 Hz)--E7 (2637.02 Hz). The calibration function allows the reference pitch to be adjusted in the range 438--445 Hz, supporting a variety of concert pitches. (*2)
*1: In contrast, the Rimpitch displays the string numbers and note names of a conventional six-string acoustic guitar, making it a more appropriate choice for beginners and for those who use standard guitar tuning.
*2: The calibration setting can be memorized even when the power is turned off.
Attaches to the inside of your guitar's sound hole making for an incredibly convenient viewing angle To use the Rimpitch-C, simply attach it to the lower side of your acoustic guitar's sound hole. This enables you to check the tuning meter at the closest possible distance within your natural angle of vision. Since its attached in a position where only the performer can casually see it, it will be virtually unnoticed by the audience. This is the ideal tuner for players who dont want a tuner to distract from their performance.
Since you can leave the Rimpitch-C attached when stowing your guitar in its case, transportation and storage could not be more convenient.
Support for chromatic tuning, a broad detection range, and a calibration function
Attaches to the inside of your guitar's sound hole making for an incredibly convenient viewing angle ・Fits a variety of acoustic guitars
Piezo pickup rapidly and accurately detects the sound
High-brightness LED for excellent visibility