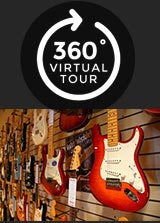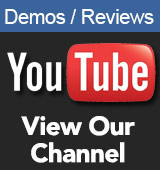 Opening Times
Mon / Fri / Sat
9.00am - 5.30pm


Tue / Wed / Thur
9.00am - 5-30pm


No late nights for Xmas period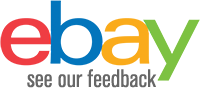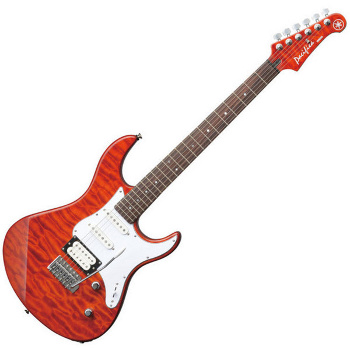 Yamaha Pacifica 212 VQM CB
£355.00 RRP £349.00
1 In Stock

Example Deposit: £35.50
NOTE: Deposit is adjustable at checkout to reduce monthly payments
12 Months at 9.9% APR - £28.01 P/M
24 Months 9.9% APR - £14.66 P/M
36 Months 9.9% APR - £10.23 P/M
The Yamaha Pacifica 212 VQM is a fantastic guitar for those looking for something which can handle a variety of styles and looks fantastic with it
Yamaha Pacifica 212 VQM Caramel Brown
Overview of the Pacifica
Symbolized in eye-catching gorgeous Maple figures on body top and head stock, Pacifica 212 VQM is the exclusively developed variation model of Pacifica 112V which has been highly evaluated along with Pacifica 112J. This model offers the same fine features as Pacifica 112V, such as Alnico Pickups and Coil Tap Function, while its beautiful flamed Maple gives unprecedented presence with its distinct look . This model also has Maple figures on its head stock with matching head finish. 3 see-thru colors are available to stand up the Maple figures with classy tone.
The Pactifica 212s Amazing Tone
The Yamaha Pacifica 212 VQM CR benefits from having a HSS pickup configuration which means there is a humbucker in the bridge so you can easily achieve those fat crunchy rock tones, Whilst in the middle and neck positions you have single coils to allow for that strat sound. As well as this the humbucker in the bridge position is also coil tapped so although it has a humbucker you have the option to split the coil to achieve a single coil sound in the bridge position as well. The guitar can easily handle any style of music you can throw at it from pop and jazz to rock and metal.
Styling and Amazing looks
The Guitar looks similar in looks to the Yamaha Pacifica 112 yet with a few added extras such as it having an Alder body with a quilted maple top both on the guitar and on the headstock to match which gives it that 80s glam rock style. The neck is Maple with a rosewood fretboard. This makes the guitar stand out dramatically and would make a fantastic state guitar for someone who is looking to stand out on stage
Body:Alder
Neck:Maple
Fretboard:Rosewood
Scale Length:25 1/2" (647.7mm)
Frets:22
Pickups:Alnico V
Pickup Selector Switch:5-way