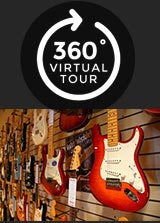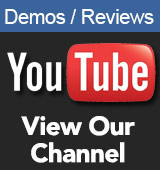 Opening Times
Mon / Fri / Sat
9.00am - 5.30pm


Tue / Wed / Thur
9.00am - 8.30pm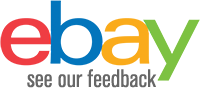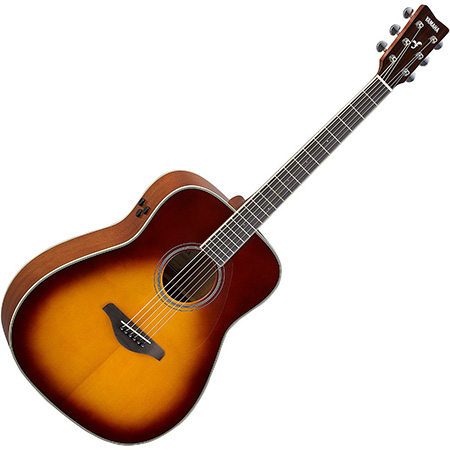 Yamaha FG-TA TransAcoustic Electro-Acoustic Guitar Brown Sunburst
£675.00 RRP £699.00
1 In Stock
With the great success the previous LL-Series TransAcoustic range the release of a more affordable guitar with the same fantastic system as the top of the line brings stunning sounds and acoustic effects to a new market.
Yamaha FG-TA TransAcoustic Electro-Acoustic Guitar Brown Sunburst
Actuator

An actuator installed on the inner surface of the guitar back vibrates in response to the vibrations of the strings. The vibrations of the actuator are then conveyed to the body of the guitar, and to the air in and around the guitar body, generating authentic reverb and chorus sounds from inside the body.

Simple Controls

Three simple knobs let you adjust the degree of effect applied and the lineout volume level. Additionally, keeping the controls small minimizes the area of the holes in the body material, reducing acoustic sound loss.(A) Chorus Control (B) Reverb Control (Room / Hall)(C) TA Switch / Line Out Volume Control* Pressing the TA Switch for more than 0.3 seconds activates the TA function.* When a cable is connected to the line-out jack, the lineout volume can be adjusted by rotating the (C) knob.* The reverb type switches from Room to Hall around the 12:00 position.
Construction
Yamaha's Dreadnought FG-series body features non-scalloped bracing beneath the soundboard which helps produce a well-balanced range of tones, similar to your standard FG-series timbre but with a drastically improved low-end. The body top is made of solid spruce which is then put through Yamaha's A.R.E. treatment process, This procedure is what gives the FG-TA that cool, vintage acoustic tone from the moment you play it, while it simultaneously causes the wood to improve over time. The back and sides are made from mahogany to partner the spruce top for a durable build and full-bodied timbre. Glued to the body Yamaha have fitted a solid mahogany neck and gives it an enduring build for strength. As you would expect you have a 20-fret rolled fingerboard and a straight neck taper, allowing for a smooth and comfortable feel.
System 70 Pre-Amp
The FG-TA is equipped with Yamaha's fantastic SYSTEM70 Piezo pickup so you can plug the guitar into an amplifier or PA system for the same fantastic tone in live situations. The preamp works with the Actuator in responding to the vibration of the strings, further boosting the sound and resonance of the guitar. With just three simple controls you can have a blend of Reverb (room / hall variations), Chorus and Line Out Volume.
Yamaha FG-TA TransAcoustic Electro-Acoustic Guitar Specification
Manufacturer: Yamaha
Model: TransAcoustic FG-TA Acoustic Guitar
Top Material: Solid Spruce
Back & Side Material: Mahogany
Neck Material: Mahogany
Fingerboard Material: Rosewood
Number of Frets: 20
Electronics: SYSTEM70/SRT Piezo Pickup
Controls: Reverb, Chorus, TA Switch, Volume
Guitar Size: Full
Number of Strings: 6
Nut & Saddle: Urea
Tuners: Die-cast Chrome