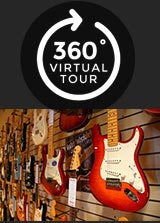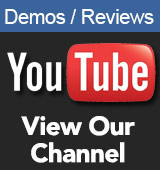 Opening Times
Mon / Fri / Sat
9.00am - 5.30pm


Tue / Wed / Thur
9.00am - 8.30pm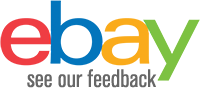 Contact Us
Sales

01772 722468

Email:

sales@achamilton.co.uk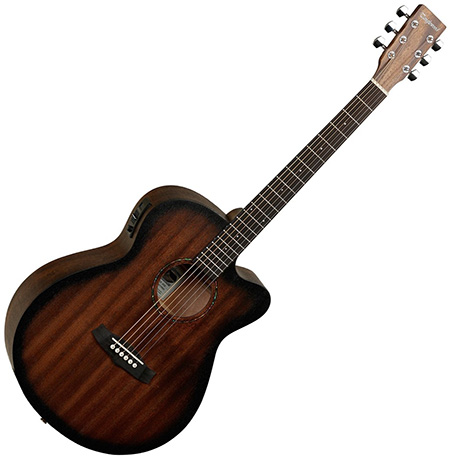 Tanglewood TWCR SFCE Crossroads Super Folk Electro Acoustic Guitar
£179.00 RRP £199.00
1 In Stock
The Tanglewood TWCR SFCE is a Crossroads Series Electro-Acoustic Guitar which features a Super Folk body size, cutaway design and preamp with built-in tuner, making this model the perfect stage-ready acoustic, with a killer, vintage-style look, in Whiskey Barrel Burst Satin finish. Perfect for blues and Americana.
Tanglewood TWCR SFCE Crossroads Super Folk Electro Acoustic Guitar
Mahogany/Spruce Construction
The TWCR SFCE Crossroads yields a powerful projection and a great tone with its combination of mahogany with spruce. Spruce is the soundboard choice for most guitars due to it offering a broad dynamic range. Its combination of strength and elasticity delivers crisp articulation that accommodates a versatile range of playing styles from aggressive strumming to fingerpicking. In addition to this popular soundboard, mahogany delivers a warm and woody tone with a slightly emphasised mid range, and also offers a balanced tone that accommodates a versatile range of different playing styles. Mahogany is an ideal choice for those looking for one instrument that can handle many styles, and when combined with a spruce soundboard you can achieve a truly versatile tone.
Electronics
With its superb choice of tonewoods offering a great acoustic tone, the TWCR SFCE is also equipped with a TW-EX4 pickup and preamp, along with a host of control options for added volume at bigger events. A discreet sidemounted EQ is located on the upper bout, and features a 4-band EQ, as well as a chromatic tuner with slider controls. This compact unit is ideal when you require a bit more projection for bigger audiences.
Tanglewood TWCR SFCE Crossroads Super Folk Electro Acoustic Guitar Specification
Shape: Super Folk Cutaway
Top: Spruce
Back: Mahogany
Sides: Mahogany
Neck (Material): Mahogany
Fingerboard: Rosewood
Bridge: Rosewood
Saddle: ABS White, Compensating
Nut (Width): ABS White (43mm)
Scale Length: 650mm
Machine Heads: Chrome Die Cast
Finish: Whiskey Barrel Burst Satin
EQ: Tanglewood TW-EX4
Strings: Bronze Light
SKU: TWCRSFCE
Range: Crossroads