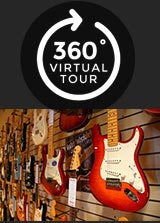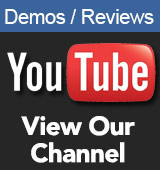 Opening Times
Mon / Fri / Sat
9.00am - 5.30pm


Tue / Wed / Thur
9.00am - 8.30pm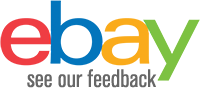 Contact Us
Sales

01772 722468

Email:

sales@achamilton.co.uk

Roland JUPITER 50
This instrument is discontinued
The Roland Jupiter-50 houses combination of SuperNatural technology and powerful synthesis in a lightweight 76 key instrument. Audio recording and playback coupled with easy recall sound memories make this an ideal gigging instrument or for serious work in the studio.

Jupiter 50 - SuperNatural Sound Technology
Roland have jammed the Jupiter 50 full of the highest quality, professional sounds they have to offer. SuperNatural sounds re-create the real nuances and response of the real, acoustic instruments for the most realistic sound experience available. The Jupiter 50 houses every single SuperNatural sound found in the Jupiter-80 and contains a host of live sets from its bigger brother too. However, the Jupiter 50 can import the sets from the Jupiter-80 via a USB memory stick so if you know someone with a Jupiter-80 and want their settings then the already huge sound set can be expanded again.
SuperNatural sounds behave in a way characteristic to the original instrument. For example - a SuperNatural guitar can be played with single notes and all the fret buzz and noise associated with a guitar will be audible and realistic but, if you were to play a chord or group of notes at once, the Jupiter 50 will produce a strum effect as if you had strummed the chord on a guitar! The results are quite astounding. Whether you are looking for incredible brass sound or woodwind to dramatic synth stabs and acoustic pianos - the Jupiter 50 delivers whether on stage or in the studio
The operation logic behind this powerful instrument has been designed to be simple and intuitive. Registrations will store your favourite settings with ease whilst Live sets save all your sounds in a logical and useful fashion. There are 128 registration slots and 2560 live sets in the Roland Jupiter 50.

Free Sounds For Jupiter 50
Yes thats right, you can download free, professionally created sounds direct from the dedicated Roland Axial website. Axial offers a huge free library of sounds for a large range of Roland synths and workstations. Simply download and follow the instructions for your instrument and enjoy many many more top quality sound totally free.
Perfect for home and studio as well as on the road, the rugged and lightweight chassis weighing only 11kg means transportation is a breeze. In the studio the Jupiter 50 works seamlesly with the packaged Sonar LE software. The internal USB port transfers audio as well as MIDI making sure the recorded sound is of the highest digital quality the instrument has to offer. A Jupiter 50 plug-in also comes bundled for control of paramters and settings via the computer for a truly integrated experience.

If you dont fancy linking up a computer and want to do a recording then the USB to device will allow you to record your performance straight to USB stick as CD quality. Simple record operation is perfect for capturing ideas and tunes. Of course audio can be edited and processed after wards in your DAW should you so wish.
The USB device can also playback audio files of type .wav, .aiff and .mp3. This is great for live performance and practicing along with your favourite tunes and backings. A ncie little feature of the Jupiter-50 is that it can also record through USB whilst playing back via USB for recoirding your entire performance.
Roland Jupiter 50 features
76 Keys with velocity
Polyphony: 128 Note Poly
Parts: 3
Effects: Multi-Effects (MFX): 4 units (parallel connection only), 76 types Reverb: 1 unit, 5 types * Multi-Effects can be used only with a Live Set
Arpeggiator: Preset: 128 styles User: 16 styles
Display: 240 x 64 dots graphic LCD (with backlit)
USB (to computer) - Audio and MIDI transfer
USB to device - Audio Playback of .wav, .aiff and .mp3 and record .wav.
Dimensions: (w)1268mm x (d)361mm x (h)117mm / (w)49-15/16 inches x (d)14-1/4 inches x (h)4-10/16 inches
Weight: 11kg
Keyboard

76 keys (with velocity)

Sound Generator Section

Maximum Polyphony

128 voices (varies according to the sound generator load)

Parts

3 parts (Upper, Solo, Percussion/Lower)

Registrations

128 (including pre-loaded registrations)

Live Sets

2,560 (including pre-loaded live sets)

Effects

Multi-Effects (MFX): 4 units (parallel connection only), 76 types Reverb: 1 unit, 5 types *Multi-Effects can be used only with a Live Set.

USB Memory Song Player/Recorder Section

Track

1 stereo track

Playable File Format

Audio File: WAV, AIFF, MP3

Recording File Format

Audio File: WAV (44.1 kHz, 16-bit Linear, stereo)

External Memory

USB Flash Memory (sold separately) *Use USB Flash Memory sold by Roland. We cannot guarantee operation if other products are used.

Other

Arpeggiator

Preset: 128 stylesUser: 16 styles

Harmony Intelligence

17 types

Controllers

D-Beam Controller Pitch Bend/Modulation Lever Assignable buttons (S1, S2) Assignable knobs (CUTOFF/C1, RESONANCE/C2) PART LEVEL sliders (PERC/LOWER, UPPER, SOLO)

Display

240 x 64 dots graphic LCD (with backlit)

Connectors

PHONES jack (stereo 1/4-inch phone type) MAIN OUT jacks (L/MONO, R) (1/4-inch TRS phone type) SUB OUT jacks (L, R) (1/4-inch phone type) AUDIO IN jack (Stereo miniature phone type) FOOT PEDAL jacks (CTRL 1, CTRL 2, HOLD) MIDI Connectors (IN, OUT) USB COMPUTER port (Audio/MIDI) USB Memory port DC IN jack

Power Supply

AC Adaptor

Current draw

800 mA

Accessories

Owner's manual CD-ROM (USB Audio/MIDI driver) USB MEMORY Protector AC Adaptor Power Cord (for AC Adaptor)

Options (sold separately)

Keyboard stand: KS-G8, KS-12, KS-18Z (When using the KS-18Z, ensure that the height of the unit is one meter or lower.) Pedal switch: DP series Footswitch: BOSS FS-5U Expression pedal: EV-5 Stereo Headphones USB Flash Memory *Use USB Flash Memory sold by Roland. We cannot guarantee operation if other products are used.

Size and Weight

Width

1268 mm
49-15/16 inches

Depth

361 mm
14-1/4 inches

Height

117 mm
4-10/16 inches

Weight

11 kg
24 lbs. 5 oz.