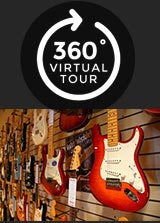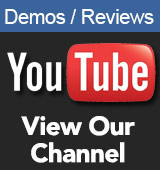 Opening Times
Mon / Fri / Sat
9.00am - 5.30pm


Tue / Wed / Thur
9.00am - 5-30pm


No late nights for Xmas period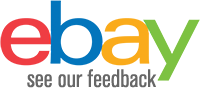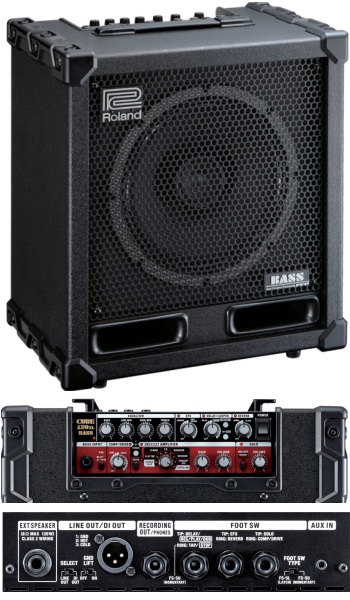 Roland Cube 120XL Bass Amp
£499.00 RRP £549.00
Available to Order
Estimated delivery Call 01772 722468 for confirmation

Example Deposit: £49.90
NOTE: Deposit is adjustable at checkout to reduce monthly payments
Roland Special 6 Months 0% APR - £74.86 P/M
9 Months 0% APR - £49.91 P/M
12 Months at 9.9% APR - £39.37 P/M
24 Months 9.9% APR - £20.61 P/M
36 Months 9.9% APR - £14.38 P/M
A mighty sound in a compact package. The Roland Cube 120XL Bass amplifer pounds out 120Watts of quality bass with custom FFP and COSM technology.
Roland Cube 120XL Bass Amplifier
Roland have refreshed the Cube Bass range with the new Cube Bass XL series amplifiers. The new Cube 120XL Bass amplifier houses many performance enhancements using new custom FFP and COSM technology. FFP technology allows Roland to get the maximum potential from the amp, cabinet and speaker without compromising on size and weight, the result is an astounding bass response from a compact design amplifier.
The Cube 120XL Bass is the absolute top  line bass amplifier which houses a 12 inch speaker and 120 thundering watts of amplification. With newley added COSM technlogy practically any sound is acheiveable and the new looper function is a first for the Bass amp series.
The Roland Cube 120XL Bass Amplifier Features:
Compact 120W amp with 12" Co-axial speaker
Dual custom design air flow port on front cabinet
8 COSM amp models including new Super Low selection
Seven on-board effects including Drive, Poly-Octave and more
Solo function with memory for use as a second channel
Loop recorder for overdub recordings
4 band EQ
Chromatic Bass Tuner with drop tuning support