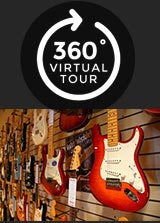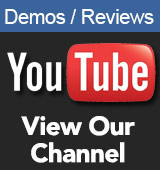 Opening Times
Mon - Sat
9.00am - 5.30pm


No Late Nights during August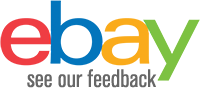 Contact Us
Sales

01772 722468

Email:

sales@achamilton.co.uk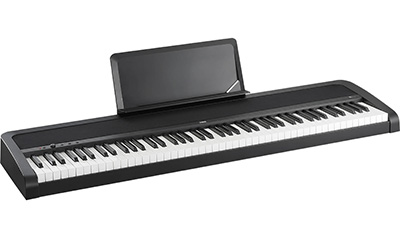 Korg B1 Digital Piano Black
£345.00 RRP £498
Available to Order
Estimated delivery Call 01772 722468 for confirmation
Example Deposit: £34.50
Below are example finance options available for you. The deposit amount is adjustable at checkout to suit you.
12 Months at 9.9% APR - £27.22 P/M
24 Months 9.9% APR - £14.25 P/M
36 Months 9.9% APR - £9.94 P/M
Korg B1 digital piano High quality portable digital piano with built-in speakers and great piano feel for anyone wanting to learn piano. A specific selection of great sounds and weighing in at only 11.8Kg its an ideal portable piano. Get your piano on finance today
KORG B1 DIGITAL PIANO - BLACK
An entry model that's perfect for the beginning musician. The Concert Series is a new lineup of KORG digital pianos designed to provide the same musical experience, enjoyment, sound and playing feel as experienced in a concert hall. The Korg B1, an entry level piano, offers a realistic piano touch and high quality sounds combined with simplicity and portability weighing in at just 11.8Kg.

Korg B1 Digital Piano Highlights:
Built-in stereo sound system with MFB Servo technology
8 Accurate digitally sampled sounds
Onboard Reverb & Chorus effects
88 Natural Weighted Hammer (NH) keys
Partner Mode: ideal for lessons and instruction
Improved music rest hold scores securely
Available in Black or White to match any decor
Korg NH Natural Hammer Piano Touch
To get the best playing experience the B1 piano uses the NH (Natural Hammer) piano keyboard. The keys are heavier at the lower octave and gradually lighten as you progress up the keyboard to the top octaves. The key sensitivity can be adjusted to suit the players finger strength to get the correct dynamic response for the player.
Enhanced Music Rest
The music rest supplied with the B1 piano has page retention pockets at each corner. This great addition allows books up to 10mm thick to sit open so the pages don't just turn over randomly, so you can concentrate on your playing!
Partner Mode
Play along with another person in the same ocatave - Partner mode essentially splits the piano into 2 smaller pianos with 2 middle C's. This allows 2 people to practice duets or a teacher/student can play together whilst learning.
Great Sound Built-In
The Korg B1 is loaded with a specific selection of sounds focused towards the piano player. 8 sounds include Acoustic piano x 3, Electric Piano x 2, Harpsichord, Organ x 2. A supplied sustain pedal allows you to take advantage of the excellent sound quality and ensure an exciting piano playing experience.
Product Detailed Specifications
Keyboard: 88 key (A0-C8), NH (Natural Weighted Hammer) Keyboard
Touch Control: Light, Normal, Heavy
Pitch Range: 427.5 Hz to 452. Hz (.05 Hz steps)
Transpose Range: -6 to +5 semitones (all keys)
Sound Generation: Stereo PCM
Maximum Polyphony: 120 voices (Max)
Sounds: 8 (Acoustic x 3, Electric Piano x 2, Harpsichord, Organ x 2)
Effects: Reverb, Chorus
Demo Songs: 8
Metronome: Tempo Range (40 BPM-120 BPM); Time signature (2/4, 3/4, 4/4, 5/4, 4/6, none); Volume controls
Connections: PHONES (Headphone/Line Out), PEDAL
Amplification: 9 Watt x 2
Speakers: Oval (100 mm x 50 mm/3.94" x 1.97") x 2
Power Supply: DC 12 V, AC adapter (included)
Power Consumption: 3W
Dimensions (W x D x H): 1312 mm x 336 mm x 117 mm / 51.65" x 13.23" x 4.61" (including projections, excluding STB1 optional stand and music stand); 1,312 x 336 x 750 mm / 51.65" x 13.23" x 29.53" (including STB1 optional stand and projections, excluding music stand)
Weight: 11.8 kg / 26.01 lbs.(excluding STB1 optional stand and music stand); 20.2 kg / 44.53 lbs. (including STB1 optional stand, excluding music stand)
Included items : Damper pedal, AC adapter, Music stand
Accessories: Stand (STB1-BK/WH), 3 pedal unit (PU-2)