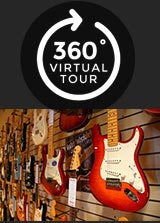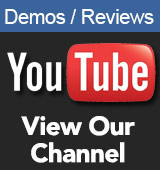 Opening Times
Mon / Fri / Sat
9.00am - 5.30pm


Tue / Wed / Thur
9.00am - 5-30pm


No late nights for Xmas period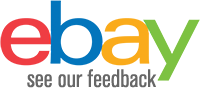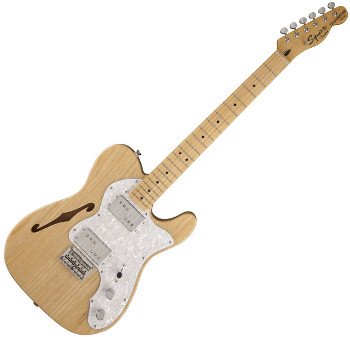 Fender Squier Vintage Modified 72 Telecaster Thinline Natural
£415.00 RRP £479.00
Available to Order
Estimated delivery Call 01772 722468 for confirmation

Example Deposit: £41.50
NOTE: Deposit is adjustable at checkout to reduce monthly payments
9 Months 0% APR - £41.50 P/M
12 Months at 9.9% APR - £32.74 P/M
24 Months 9.9% APR - £17.14 P/M
36 Months 9.9% APR - £11.96 P/M
Squier Vintage Modified, Vintage styling with modern edge and playability. wo huge sounding Wide Range humbucking pickups for a distinctive sound to match this guitars distinctive style.
Squier Vintage Modified 72 Telecaster Thinline Natural
The Squier Vintage Modified '72 Telecaster Thinline features a gorgeous semi-hollow ash body with white pearloid pickguard, smooth playing Maple neck and fingerboard, six saddle string through body bridge and two huge sounding Wide Range humbucking pickups for a distinctive sound to match this guitar's distinctive style.
Beautiful Semi-Hollow Body
The Vintage Modified '72 Tele thinline is crafted to the distinctive Telecaster body shape, but has a delicate semi-hollow body - made from ash - rather than the traditional solid body. The top features a stylish F-hole cutaway, which gives a glimpse of the hollow design. The ash resonates freely, and the chamber within the body generates lush tonal textures that are projected with ease. The body is completed in a natural finish to show off the wood grain in style, whilst a slender layer of gloss polyurethane allows the wood to age gracefully. The 4-ply white pearloid pickguard prevents unwanted scratches and scrapes from damaging the tonewood.
Shapely Neck
Fitted to the body is the supple, lightly tinted maple neck, which has been shaped to the slender modern "C"-profile. Married to the neck is a maple fingerboard with 21 medium-jumbo frets and black dot position inlays. The neck has been treated to a gloss polyurethane coating to uphold its resilience against wear, as well as maintaining a smooth playing feel.
Roaring Humbuckers
As previously noted, the Vintage Modified '72 Tele is fitted with a pair of wide range humbuckers in the neck and bridge positions respectively. The control setup over the pickups is delightfully simple, with a Master Volume and Master Tone control for both pickups, and a 3-position toggle switch to select between each or create a blend of both.
Everything about the Squier Vintage Modified '72 Telecaster Thinline has been crafted to an impressively high standard, from the intricately machined knurled flatop control knobs to the thunderous power and grace projected by the semi-hollow body design. Far from being a one-trick pony, this model turns itself easily to any genre or playing style from country to hard rock.
Squier Vintage Modified 72 Telecaster Thinline Natural Specification
Manufacturer: Squier
Model: Vintage Modified '72 Telecaster Thinline
Body Material: Semi-hollow Ash
Neck Material: Maple
Fingerboard Material: Maple
Pickup Configuration: HH
Bridge: Hard Tail
Neck Profile: Modern "C" Shape
No. of Frets: 21
Position Inlays: Black Dot
Pickguard: 4-Ply White Pearloid
Bridge/Tailpiece: Vintage-Style Strings-Through-Body Tele with 6 Fender Stamped
Active/Passive: Passive
Tuners: Vintage-Style
Pickups: Neck and Bridge: Wide Range Humbucking
Controls: Master Volume, Master Tone
Finish: Natural