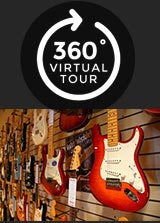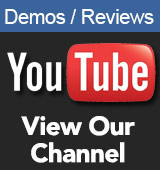 Opening Times
Mon / Fri / Sat
9.00am - 5.30pm


Tue / Wed / Thur
9.00am - 5-30pm


No late nights for Xmas period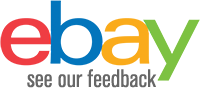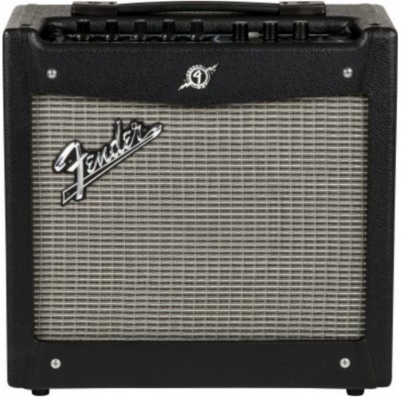 Fender Mustang I V2 20 Watt Guitar Amp
£110.00 RRP £105.00
Available to Order
Estimated delivery Call 01772 722468 for confirmation
The world best-selling amplifier series is back with new features, a new look and all the flexibility you have come to expect from a Fender Mustang
Fender Mustang I V2 Overview
The worlds best-selling amplifier series is back with new features, a new look and all the flexibility youve come to expect from a Fender Mustang. The new Fender Mustang V.2 amplifier series raises the standard for modern guitar versatility and muscle, including five new amp models, five new effects and intelligent pitch shifting. The new Mustang Series features USB connectivity and Fender FUSE software, letting your musical creativity and imagination run wild.
Tones
The amp boasts huge range of sounds with its seventeen built in amp presets which are made to emulate popular Fender amps as well as other brands such as the Fender 57 Twin, and 60s Thrift. It also has 24 onboard presets form Fender which you can edit yourself and change them to suit your own tones. This is a fantastic thing for an amp to have as it means you can have all of your tones set up and ready to go from as soon as you switch the amp on. So no messing around at a gig trying to get all your pedals and FX set up for each individual tone you can have your setlist saved into your amp and plug in and play hassle free. It also has a huge selection of built in FX from the standard Reverb, Chorus and Delay to Green Screamer overdrive pedal and even Pitch shifting, so every effect or tone youd even need all compacted down into a 20 watt amp you can take with you wherever you go.
Uses
The amp is 20w output digital so is perfect for home practice when it comes to finding out what sort of tones you need for certain songs or even sat trying to create your own sound you cant go wrong with the Mustang everything you could need to do so is all in the one small amp. It even comes with a copy of Fenders Fuse software which allows you to save an unlimited amount of presets to your computer which you can then transfer to the amps 24 built in ones. As well as that you can go into extreme detail when creating your tones with the software it allows you to change all the controls on the front of an amp as it would be and even change the alignment of the pedals and fx you are putting in front of it. You can even use this to record directly from your amp to a computer via the usb.
Speaker:1 x 8" Fender Special Design
Impedance: 8 Ohms
Output:20 Watts
Inputs: One 1/4" Instrument
Channels:Single Channel (with 24 Presets)
Controls: Gain, Volume, Treble, Bass, Master, Preset Select, Modulation Select, Delay/Reverb Select, Save Button, Exit Button, Tap Tempo Button
Covering/Grille Cloth: Black Textured Vinyl Covering with Silver Grille Cloth
Height: 14.5" (36.83 cm)
Width: 15.5" (40 cm)
Depth: 7.6" (19.3cm)
Weight: 17 lbs (7.7 kg)
Other Features: Eighteen amp models including five new ones, such as 57 Twin, and 60s Thrift; 24 onboard presets (unlimited storage with computer); additional new effects including big fuzz, green screamer and intelligent pitch shifting (with even more available through Fender FUSE); new low-noise power amp platform; chromatic tuner; USB connectivity for user programming and audio recording output; auxiliary input for media player; Fender FUSE application for deep editing, preset storage, patch swapping and free artist content; Ableton Live Lite 8 Fender Edition studio-quality recording software compatible with Mustang USB recording output; AmpliTube Fender LE edition with free Fender FUSE editor/librarian software for Mac and PC (makes Mustang ideal for guitarists new to digital recording).