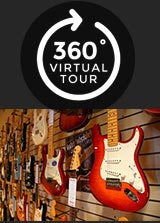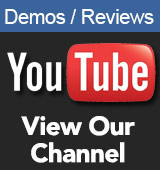 Opening Times
Mon / Fri / Sat
9.00am - 5.30pm


Tue / Wed / Thur
9.00am - 5-30pm


No late nights for Xmas period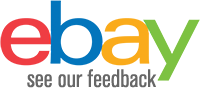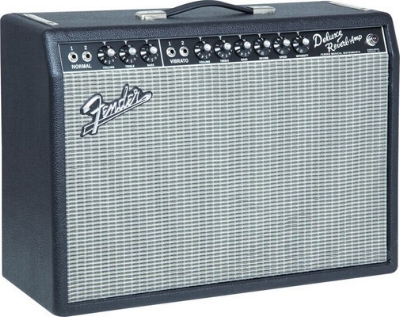 Fender 65 Deluxe Reverb Guitar Amp
£1266.00 RRP £1319.00
Available to Order
Estimated delivery Call 01772 722468 for confirmation

Example Deposit: £126.60
NOTE: Deposit is adjustable at checkout to reduce monthly payments
12 Months at 9.9% APR - £99.89 P/M
24 Months 9.9% APR - £52.30 P/M
36 Months 9.9% APR - £36.48 P/M
65 Deluxe Reverb - 22 Watts / 1 X 12 Jensen 7 Black Tolex
Fender 65 Deluxe Reverb
Overview
The Fender 65 Deluxe Reverb is an extremely versatile amp used by guitarist of a variety of genres such as James Valentine(Maroon5), Chris Pontius, Neon Trees, Flogging Molly and many more. The amp is aimed at rock, blues and country players alike, mainly as an amp which is loud enough to gig yet can still be used for recording in the studio with ease. The Fender Deluxe range of amps have been around for years and have been used in many recordings in places such as Abbey Road and Memphis its a true classic and they are still going strong.
Tone
The amp boasts two channels with separate inputs one for Normal and one for Vibrato the Vibrato channel is going to sound very smooth and gives you full control over the built in Vibrato effect. The normal channel is going to push out that classic Fender sound which everyone knows and loves with a clear and prominent high end and warm deep bass response. The amp has 4 x 12AX7 and 2 X 12AT7 valves in the pre-amp, 2 x 6V6 valves in the Power stage and a 5AR4 valve rectifier, this rectifier tube slightly compresses your sound making you able to get that all import vintage tone. as well as this the tube combination allows you to get fantastic snappy and clear guitar tones with ease. The speaker which comes fitted in the amp is a 12" Jensen C12K with Ceramic Magnet which gives you a fantastic tone and frequency balance.
Usability
As far as ease of use goes this amp is really simple to use everything is laid out in a vintage style and makes it clear what to do. The layout of the control panel (left to right) is 2 normal inputs, Volume, treble and bass for this channel, then the 2 vibrato inputs, Volume treble and bass controls for this channel, finally reverb, speed and intensity controls. The speed and intensity controls are for the tube driven vibrato which is built into the amp to allow for easy adjustments.
The Fender 65 Deluxe Reverb Guitar Valve Amp Features:
Output:22 watts into 8 Ohms
Ouput Tubes:2x 6V6 Groove Tubes
Rectifier:One 5AR4 rectifier tube
Pre-amp Tubes:4x 12AX7 + 2x 12AT7 tubes
Speaker:1 x 12" 8 Ohm Jensen C-12K
Channels:Dual channels (Normal and Vibrato)
Effects:Tube driven Fender Reverb, and Tube Vibrato
Depth:9.5" (24.13 cm)
Width:24.5" (62.2 cm)
Height:17.5" (44.5 cm)
Weight:42 lbs. (19.05 kg)
Includes:Two-button footswitch for Reverb and Vibrato on/off and Black textured vinyl with silver grille cloth