We stock Taylor Fender Yamaha Tanglewood & Admira Guitars, Roland Yamaha Mapex & Alesis Drums, Yamaha Korg & Roland Keyboards, Korg Kawai Yamaha Roland & Nord Pianos
Est. 30 Years. Your local friendly music shop Open late nights: Tuesday, Wednesday & Thursday until 8pm.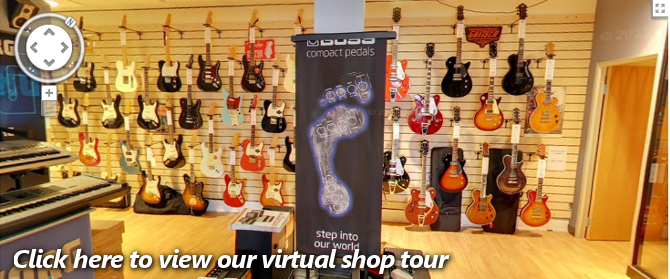 We have 6 teaching studios with 10 teachers offering Guitar, Drum, Piano and Keyboard tuition. If you haven`t got an instrument yet, don`t worry, we can supply one for your lesson if required. You can see the studios on our Virtual Tour!
As a shop we compete on a National basis so you can rest assured we`re very competitive on price. We have a number of quality offers instore that are cheaper than anywhere on the internet so be sure to give us a call!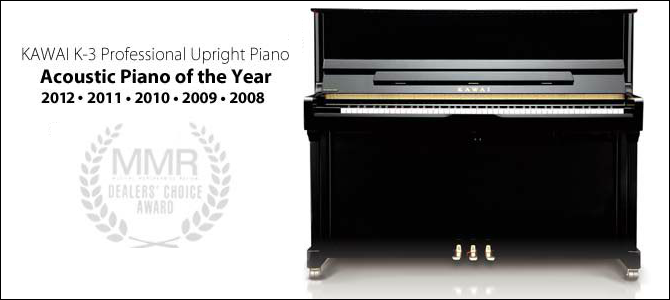 | | |
| --- | --- |
| | We recently took on the fantastic Kawai Acoustic Piano range, with the K15, K2 and Award Winning K3 Uprights ready to try on the shop floor. The sound of these pianos are fantastic. They offer a very European, rich and warm tone, so different to the brighter sound typical of Japanese and Chinese Pianos. Call in anytime and experience our Kawai range. |

If you play in any venues to an audience it is more than likely that you will need your equipment PAT Tested for safety. We are now offering this service Free of Charge for any instruments bought from us. You`ll need to let us know you`re coming so we can make sure either of our Qualified PAT testers are in, but we aim to make this a really quick and efficient service.


| | |
| --- | --- |
| The Hofner Very Thin harks back to the 1960s Hofner 4562 - a Single Cutaway guitar with a 30mm deep body! However, this new model has a Bigsby Vibrato unit fitted as part of the standard specification, an Ebony fingerboard, Sickle Soundholes, and a variety of Solid colour finishes. Handmade in a German factory, this version of the Hofner Very Thin Single Cut comes in a Gloss Red and is supplied with a deluxe hard case. | |
Our Music Shop is easily accessable from Lancaster, Morecambe, Blackburn, Wigan, Southport, Burnley, Ormskirk, Bolton, Leigh, Accrington, Manchester, Cumbria: Below are brief directions - Click on the address on the main page for street maps
You are in Lancaster follow A6 to A5085 Blackpool Rd head towards Lytham St Annes/Blackpool
You are in Blackburn follow A677 to A5085 Blackpool Rd head towards Lytham St Annes
You are in Burnley M65, M6 North Junction 31, onto A5085 Blackpool Rd head towards Lytham St Annes
You are in Wigan, M6 North Junction 31, onto A5085 Blackpool Rd head towards Lytham St Annes
You are in Chorley, M6 North Junction 31, onto A5085 Blackpool Rd head towards Lytham St Annes
You are in Wigan, M6 North Junction 31, onto A5085 Blackpool Rd head towards Lytham St Annes
You are in Leigh, M61 North, M6 North Junction 31, onto A5085 Blackpool Rd head towards Lytham St Annes
You are in Southport follow A565 to A59, A583, to A5083 Blackpool Rd head towards Lytham St Annes
You are in Warrington follow M6 North Junction 31, onto A5085 Blackpool Rd head towards Lytham St Annes
You are in Morecambe follow M6 south to A6 Garstang Rd Right onto A5085 Blackpool Rd head towards Lytham St Annes/Blackpool
You are in Cumbria follow M6 south to A6 Garstang Rd Right onto A5085 Blackpool Rd head towards Lytham St Annes/Blackpool
| | | |
| --- | --- | --- |
| | | |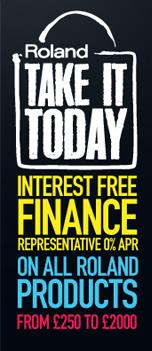 ---
---
Click 'Like' to follow us on Facebook
---
---
zoom fire 15 Used £ Call
Yamaha PSR450 Used £199.00
yamaha ms01 Used £199.00
Yamaha HC4W Used £299 S
yamaha MS02 Used £150 S
yamaha ms02 Used £159=0
yamaha el70 Used £699
Yamaha PSRS550 Used £399
Yamaha S90 Used £ Call
Yamaha P60 Used £ Call
yamaha dgx305 Used £ Call
Yamaha YPT220 Used £ Call
Yamaha Tyros 3 + Spkrs Used £ Call
yamaha tyros1 Used £ Call
Yamaha Tyros 2 Used £ Call
yamaha cvp109 Used £ Call
yamaha psr730 Used £ Call
Yamaha FG1720 Used £ Call
Vox AC30C2HW Used £ Call
Vox AD15 Used £ Call
technics GN9 Used £ Call
Technics KN3000 Used £ Call
technics kn7000 Used £ Call
Tanglewood tw300 Used £89.00
Tanglewood TW28 CSG Dreadnought Used £ Call
Squier Strat Used £ Call
roland gw8 Used £ Call
prosound psp15 500w pair Used £49
Park G10 Used £ Call
Ovation Balladeer Used £249
Ovation Celebrity CC028 Used £ Call
nord C2 Used £1399
Marshall mG10 Used £59.00
Marshall G50CDR Used £120.00
Mackie SRM350 Used £ Call
Mackie SRM350 Used £ Call
Line 6 Spider II 210 + Pedal Used £129
Left hand bear classical Used £ Call
krk rp5 Used £89
Korg MS2000B Used £ Call
korg pa600 Used £ Call
kawai CP130 Used £699
Kawai RX1A Used £ Call
Hondo 12 String Black Used £99
gator case Used £ Call
Fender Mustang III 100 Watt Guitar Amp Used £ Call
Fender Nashville Deluxe Telecaster Candy Apple Used £ Call
Farida D21CN Electro-Acoustic Guitar Used £ Call
EKO Copy Italy Used £ Call
Dunlop Crybaby Wah Used £ Call
Countryman Acoustic Used £ Call
Boss FDR pedal Used £ Call
Behringer Xenyx Used £ Call
Angel Lopez Used £160
alto speakers + amp Used £ Call